Back to blog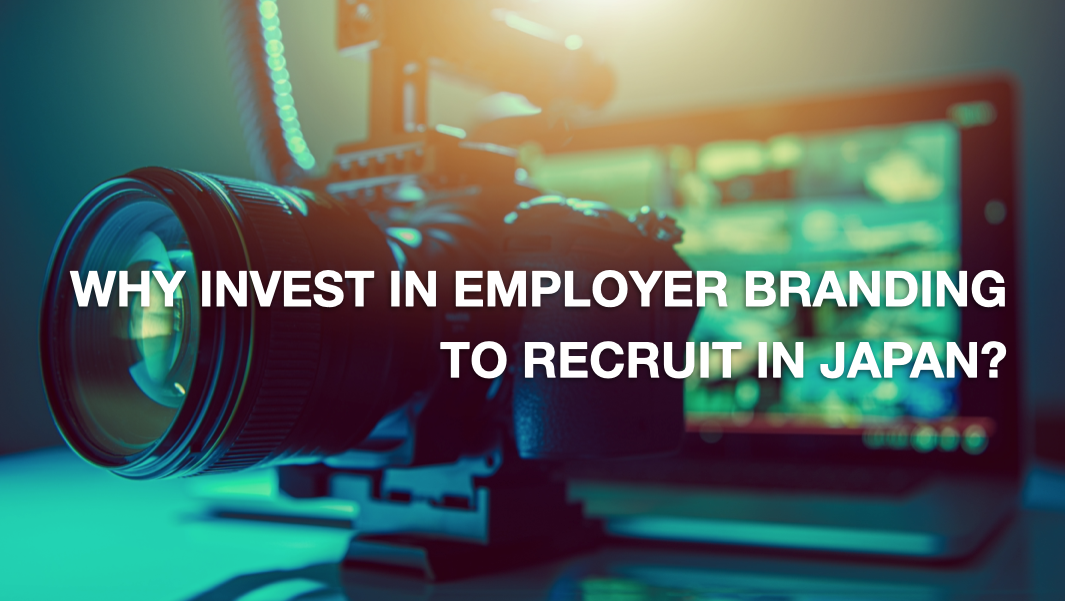 Why Invest In Employer Branding To Recruit In Japan?
September 8, 2022
THE MEANING OF "EMPLOYER BRAND"
80% of job seekers in Japan will NOT apply for a company if it has a poor reputation or if the applicants do not feel inspired by the content they find online. Your Employer Brand is critically important because it is the perception people have about your company and whether or not they consider you to be an employer of choice (a company they would consider working for).
In other words, your Employer Brand is your "Reputation" as an employer. It takes time to build and it always varies based on people's emotions, values, and personal experiences while they engage with your products, content and/or employees, which is why it is hard to fully control.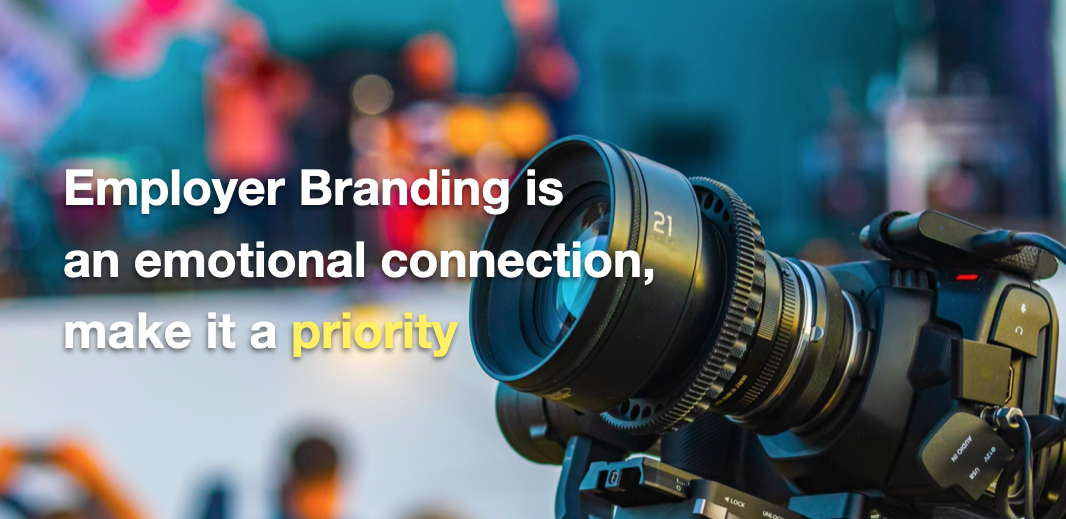 A COMMITMENT AND AN ONGOING EFFORT
A solid Employer Brand is not the result of just a few good marketing exercises or a few good videos (although it's always a good start); it is the result of a commitment and an ongoing effort from all employees to create a superior candidate experience that leads a company to become an employer of choice.
AN ESSENTIAL PART OF A COMPANY'S RECRUITING STRATEGY
Recruiting in Japan has become increasingly competitive and expensive over the years; in a Manpower research, over 86% of companies admitted struggling to attract talent to their organization when hiring in Japan. This has led companies to rethink their sourcing strategy and allocate more time and budget for their recruiting marketing strategy and Employer Branding initiatives. Companies understand how critical it is for them to take care of their brand image and exposure if they want to be considered an Employer of Choice and appeal to the local talent market.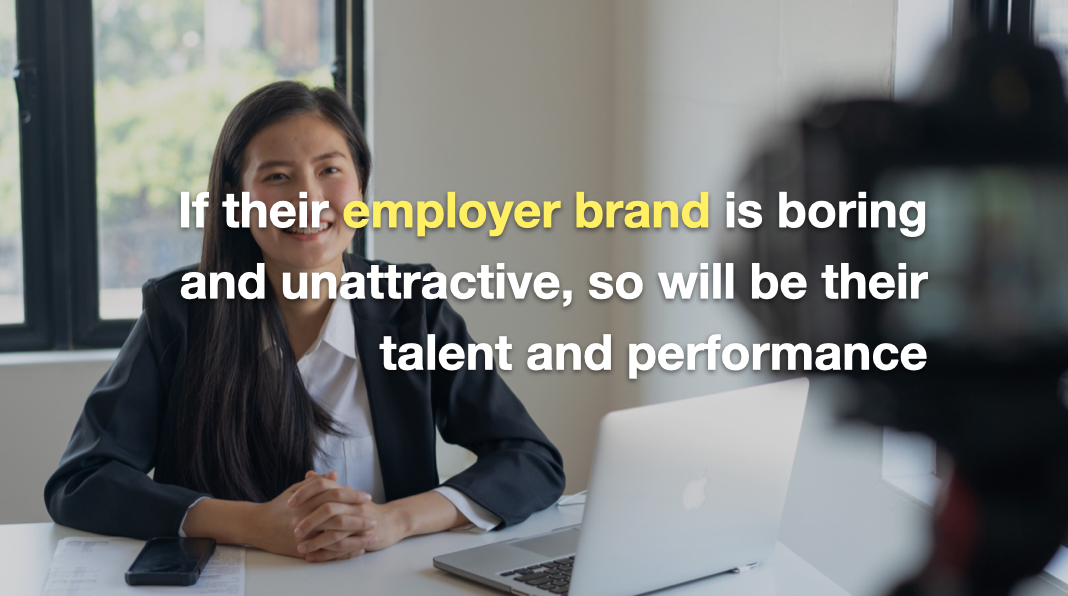 CONTENT QUALITY & QUANTITY
Although the process of building a strong employer brand may take some time, don't underestimate the benefits it could generate for your organization.
Job seekers apply to companies that inspire them and with whom they feel an emotional connection. It is therefore important for companies to produce content designed to meet that purpose and promote it on appropriate social media platforms to grow visibility.
Studies show that by improving the quality and growing the volume of their recruitment marketing content, employers saw an increase in direct applications and a significant drop in their recruitment cost by as much as 50%. Companies investing in Employer Branding content also managed to identify applicants with better culture fit, leading to more quality hires and a lower turnover ratio over time.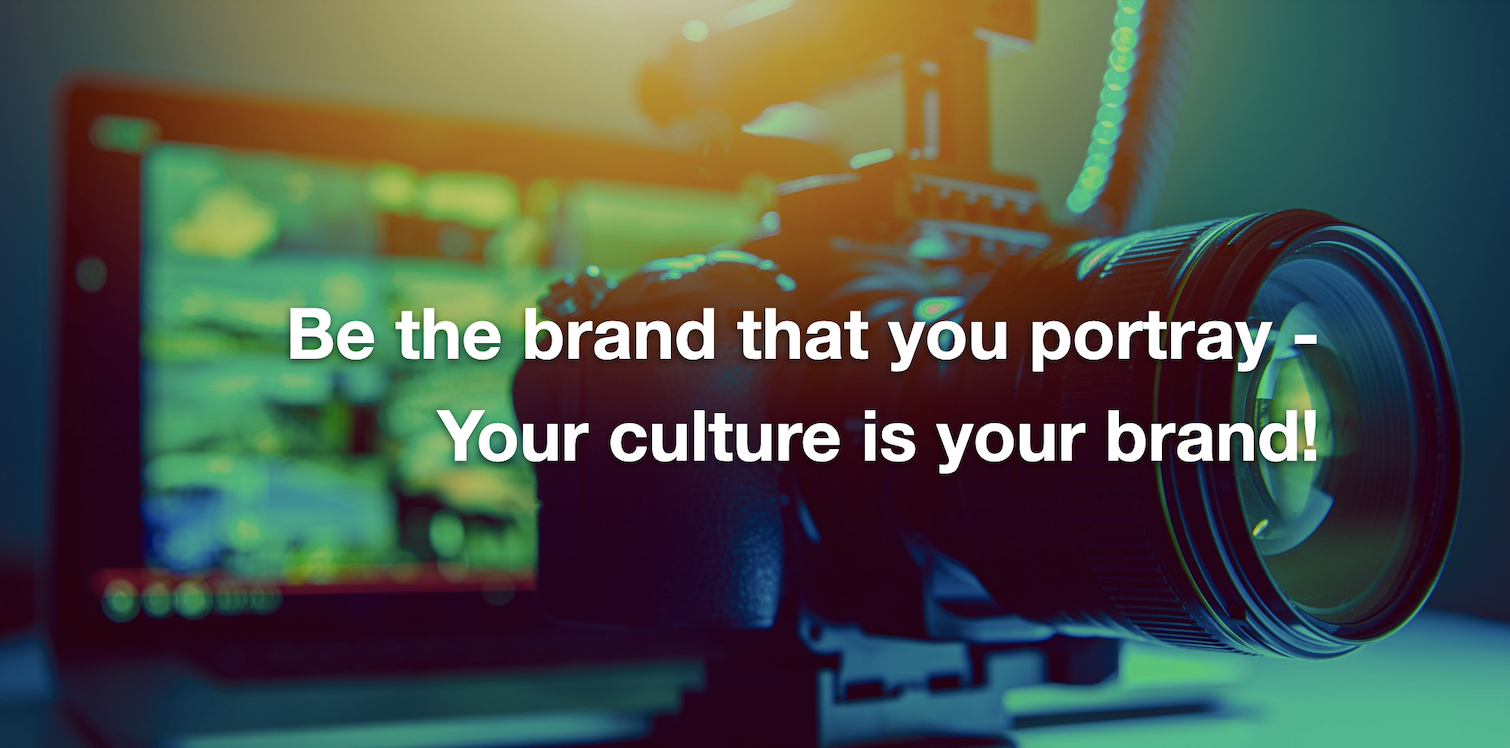 HOW TO GET STARTED
Many small and medium sized companies have tremendous products, services and teams but unfortunately, they don't always have the bandwidth or expertise to promote them as efficiently as some other larger brands.
As an effort to help companies gain more exposure and promote themselves more efficiently, HirePlanner.com (an HR Tech Start-Up in Japan) started offering Employer Branding Consulting Services and Video Content Production Services designed to attract the right type of talent for your organization and corporate culture.
HirePlanner.com's Employer Branding Services include:
– Employer Branding Strategy Consulting
– Recruitment Marketing
– Content Creation (Social Media Content and Video Production)
– Content Localization & Translation
– Content Distribution and Promotion
– Digital Engagement
For more information about HirePlanner's Employer Branding Content Creation services, please contact support@hireplanner.com .
ABOUT HIREPLANNER.COM
HirePlanner.com (HR Tech) is an innovative SaaS Recruiting and Employer Branding platform designed to help companies attract top talent in Japan by boosting their visibility, improving their candidate engagement while also reducing their average cost per hire. It provides a wide range of services such as Job Posting Advertising, Application tracking (ATS), Agency Management, Online Career Events organization, Employer Branding Video Production and much more. HirePlanner.com's HR Tech solutions are available in both English and Japanese and include all essential features needed to recruit efficiently in Japan.