Back to blog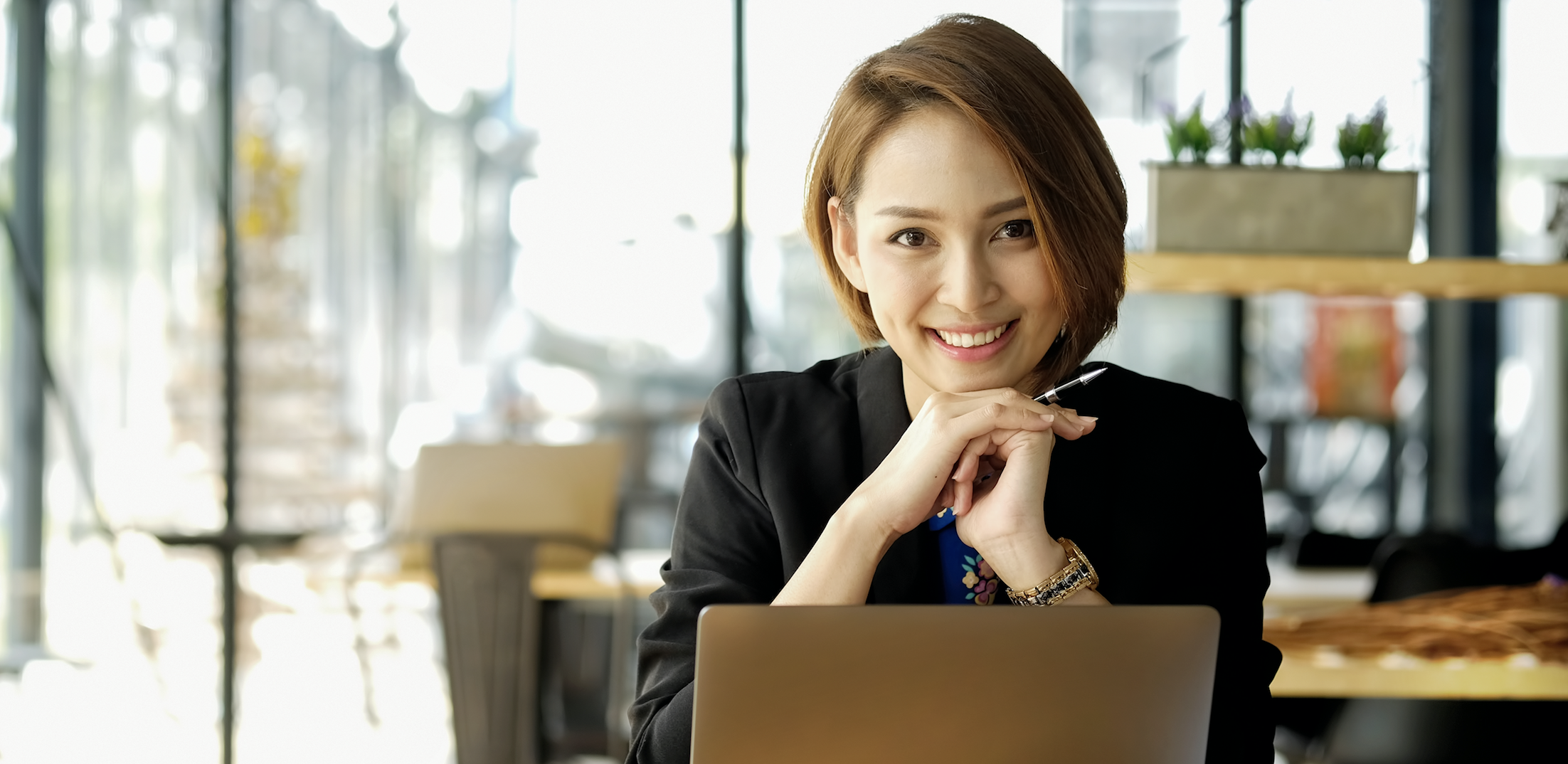 How to write a good JD and get it listed for FREE on LinkedIn, Indeed, Recruit.net and HirePlanner.com?
October 28, 2019
Did you know that, in Japan, 80% of candidates visit a company's career website before actually deciding to apply for one of their career opportunities (whether they heard about it via an agency or a job board)? 56% of those Japanese candidates would then decide not to apply simply because the content provided was lacking quality information about the company or the role.
At Hireplanner.com, we believe that the ability to create a great candidate experience is the key to every successful hiring strategy. Your emotional intelligence and ability to inspire your candidates is what will often determine the success or failure of your hiring strategy.
Your candidate's journey is composed of numerous steps and touch points with both your organization and employees (example: Social Media Content, Career Events, Career Website, Job Descriptions, Email communications, Interview meetings and so on…). Each touch point and interaction your candidates have during the hiring process can potentially affect their perception and change their level of interest to join your organization. It is therefore critical for employers to carefully plan for each steps and make sure each touch point provides a positive and consistent experience to the candidates leading them to join your team.
More often than not, the first interaction candidates will have with your company will be via your job descriptions and the content you provide in it. To help you make a great first impression and get maximum exposure, here are a few practical tips on how you can write an effective job description on HirePlanner.com and get free listing on the following job sites:
– Recruit.net,
– Indeed.com
– LinkedIn.com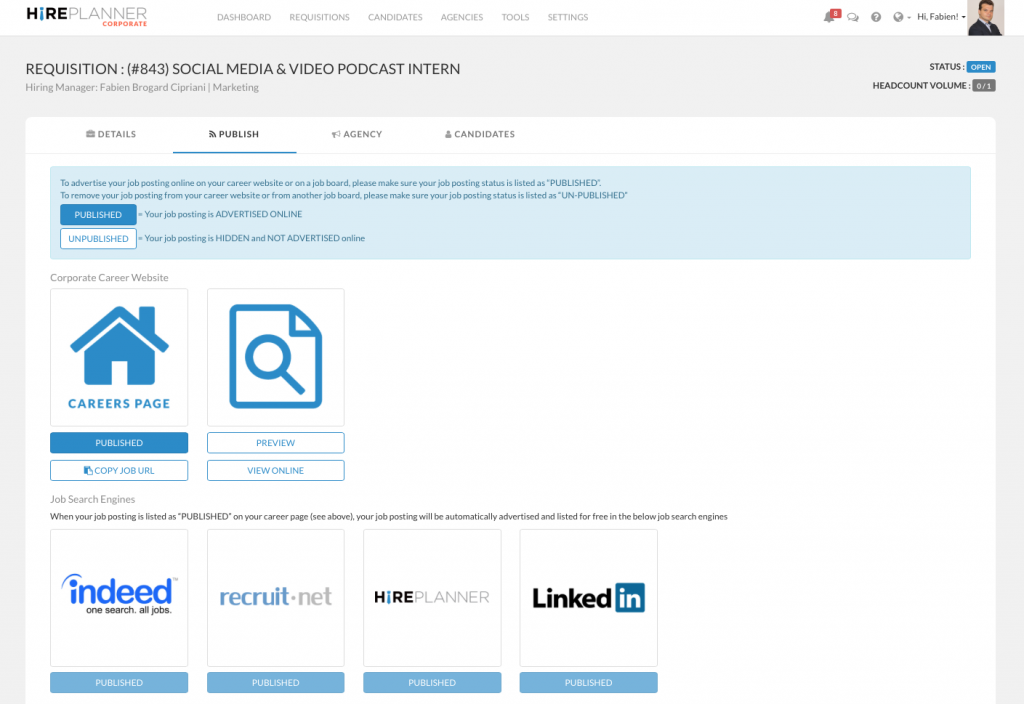 1 – GET THE JOB TITLE RIGHT
Your job title (just like the rest of your job description) should be clear and easy to understand for your candidates. Make sure to avoid using any internal jargon or acronyms that the job seekers may not understand outside of your organization.
Additionally, try to avoid using vague job titles such as "Account manager" or "Sales Executive" and, as much as you can, include instead keywords that your ideal candidates would use when searching online:
Good Example => "Social Media & Video Podcast Project Manager"
Bad Example => "Project Manager"
2 – LOCATION
Always assign a detailed enough location to your job description. Your job postings may not appear in LinkedIn if your location details are unclear or missing.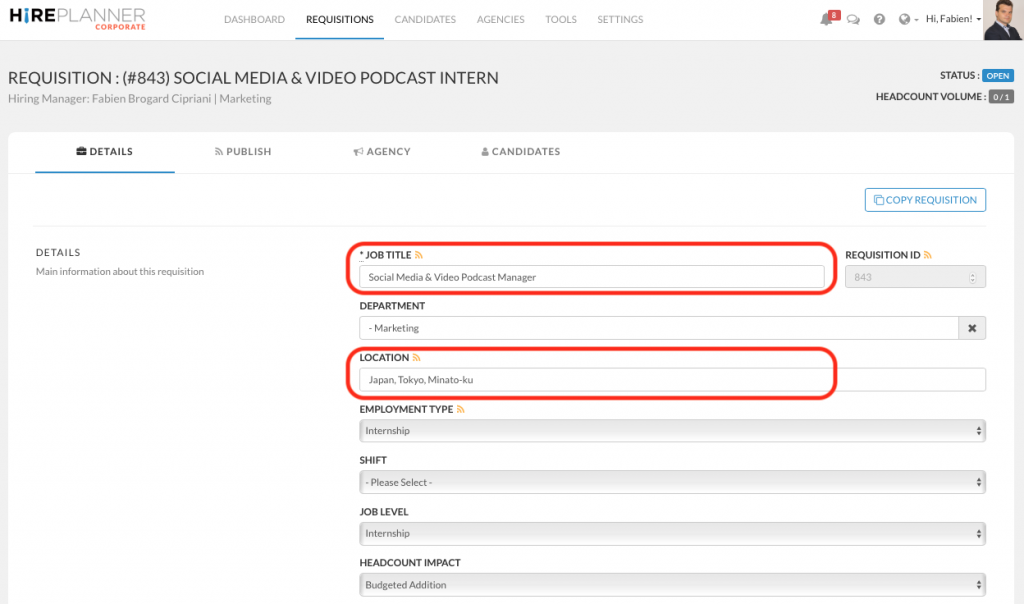 3 – SALARY DETAILS
Although HirePlanner.com does not force you to provide salary details on your job postings, we still advise you to include compensation details equal or above the minimum salary wage set by the Japanese labor law. Without minimum salary information, your job postings may not be listed on Indeed.com.

4 – JOB CATEGORY, TAGS & COVER IMAGE
Make sure to assign a "Job Category", "Tags" (to help candidates find your opportunities more easily) and a Visual to make your job postings stand out and create more visual impact when candidates browse for jobs on HirePlanner.com.
View examples at: https://www.hireplanner.com/en/jobs

5 – JOB SUMMARY
The "Summary" is the first content that candidates will read. If you want them to click to read more about the role, make sure your content is impactful and grabs the attention. This section is the most important part of your job description as its content it will determine if a) the candidates clicks to view more and b) if the job posting will get listed on Indeed.com and Linkedin.com.
For SEO (Search Engine Optimization) purposes and to maximize your exposure on our job site partners:
– Please make sure to always include your company name and/or brand name in both English and Japanese. Doing so will allow candidates to find you more easily whether their search for your company name in English or Japanese.
– Include relevant keywords about the role that will help candidates to find you on search engines and job sites
For Employer Branding purposes:
In your job summary, try to include the following 3 short paragraphs:
– Business Intro: Introduce your company business in a short paragraph, share your vision and showcase the value and impact your team is offering to the market (3 or 4 lines max.).
– About the Role: Introduce the role briefly and emphasize on how critical it is for your organization. Showing candidates that your company values the role and recognizes the work of future employees will help to build an emotional connection with candidates early on and possibly inspire them to apply online (3 or 4 lines max.).
– Invitation: Try to close your summary with a warm and personal message that's inviting people to get in touch for a conversation to exchange more information with them (3 or 4 lines max.).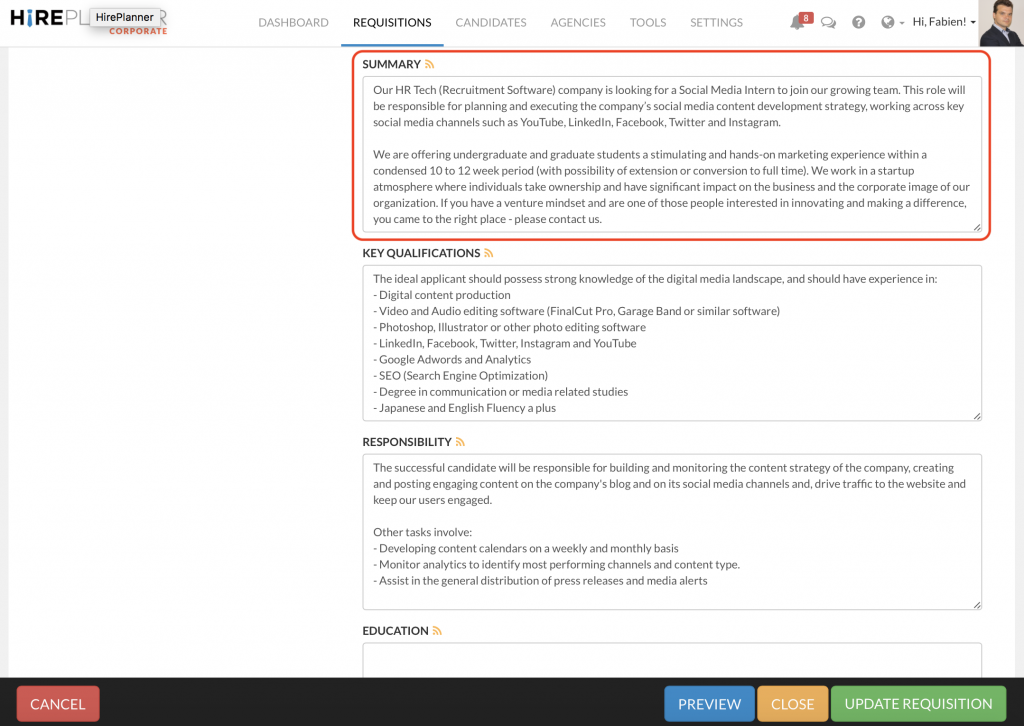 6 – JOB DESCRIPTION DETAILS
For your "Job Responsibilities", "Core Skills" and "Qualifications", try to keep things concise, to the point and include only the most critical information about the role. A job information that is too long or too detailed may discourage candidates from applying.
Remember that Japanese candidates are naturally humble and have a tendency to only apply for roles they believe they have the appropriate skills and experience for. If you are looking for a purple squirrel (an impossible profile), don't be surprise if you do not get receive any applications.
Try to also clarify where the role fits into your organization; this will help candidates see the big picture and understand how important the role is for your organization.
Give examples of the most important tasks involved in the role to help the candidate get an  idea of a typical day at work (no more than 10 points preferably).
7 – COMPANY BENEFITS
This is the last part of your job description and ultimately the last portion of content your candidate(s) will be reading before they make up their mind and decide to apply or not.
For this reason, it is important for you to actively sell the role and promote your company culture in this final part of the job post.
Japanese candidates are usually attracted by the following type of information:
– Corporate Culture & Environment: Vision, Purpose, Diversity, International Mindset, Innovation, Performance and Collaboration.
– Technology & Digital Strategy: 80% of Japanese employees prefer to work for digital leaders and companies which invest into leading technologies.
– Work style innovation: Remote work, flextime etc.
– Sustainability: Is your organization environmental conscious? How does it contribute to the environment?
– Employee Health Benefits: Social Insurance, Unemployment Insurance, Disability insurance, Gym membership, Maternity and Paternity leave etc.
– Training and Learning & Development programs showcasing how you invest and develop your employees.
– Holidays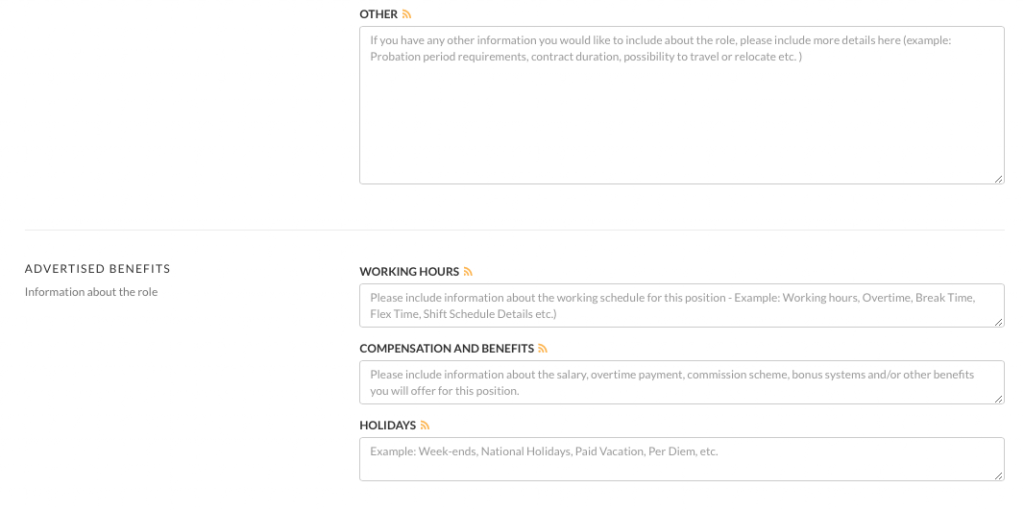 8 – BEFORE POSTING
Before you actually post your job advertisement, proofread your content one last time and ask yourself this simple question:
"If I was a candidate reading this job post, would I be inspired and would I apply for this company / role? 
If the answer is NO, start again from the top ;-).