Back to blog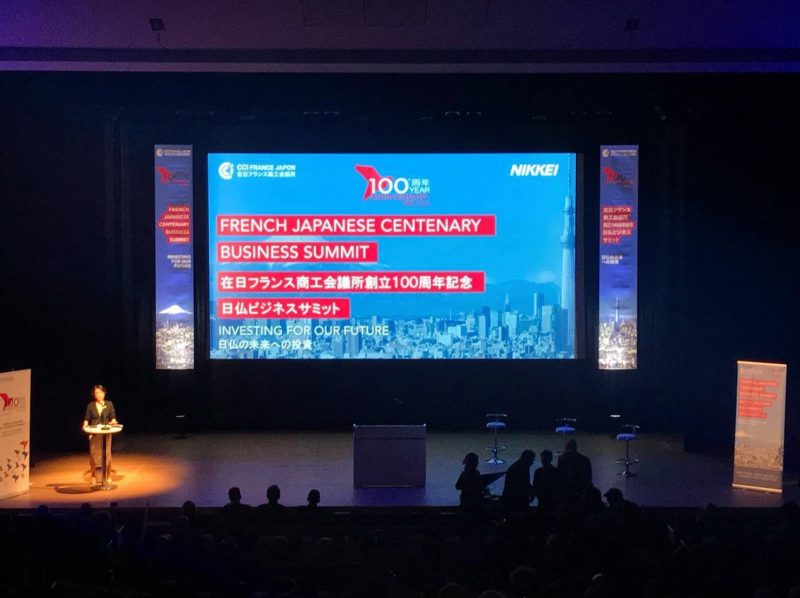 Tokyo French Summit – Meet & Connect
December 7, 2018
On November 19, 2018, the French Chamber of Commerce and Industry in Japan (CCI France Japon) held its first Business Summit at the prestigious Nikkei Hall, in the heart of Otemachi, one of Tokyo's most vibrant business and financial districts.
Seizing the opportunity of its centenary celebrations in 2018, Japan's oldest foreign Chamber of Commerce organized an event as diverse as France's presence in the world's third largest economy, and where Japanese and French voices would be equally represented. Large companies as well as SMEs, well-known brands and newcomers, interested in the future gathered for a day of exchanges. In all, the first edition of the summit drew 800 delegates from France and Japan, making it one of the largest French Japanese conferences in Tokyo.
Read Full Article on the CCIFJ website 
We would like to thank the French Tech Tokyo and French Chamber of Commerce and Industry in Japan for inviting Hireplanner to participate in their 100 year anniversary summit event at the Nikkei Hall! Great to engage with so many creative and innovating French and Japanese start-ups.
HirePlanner Team