Back to blog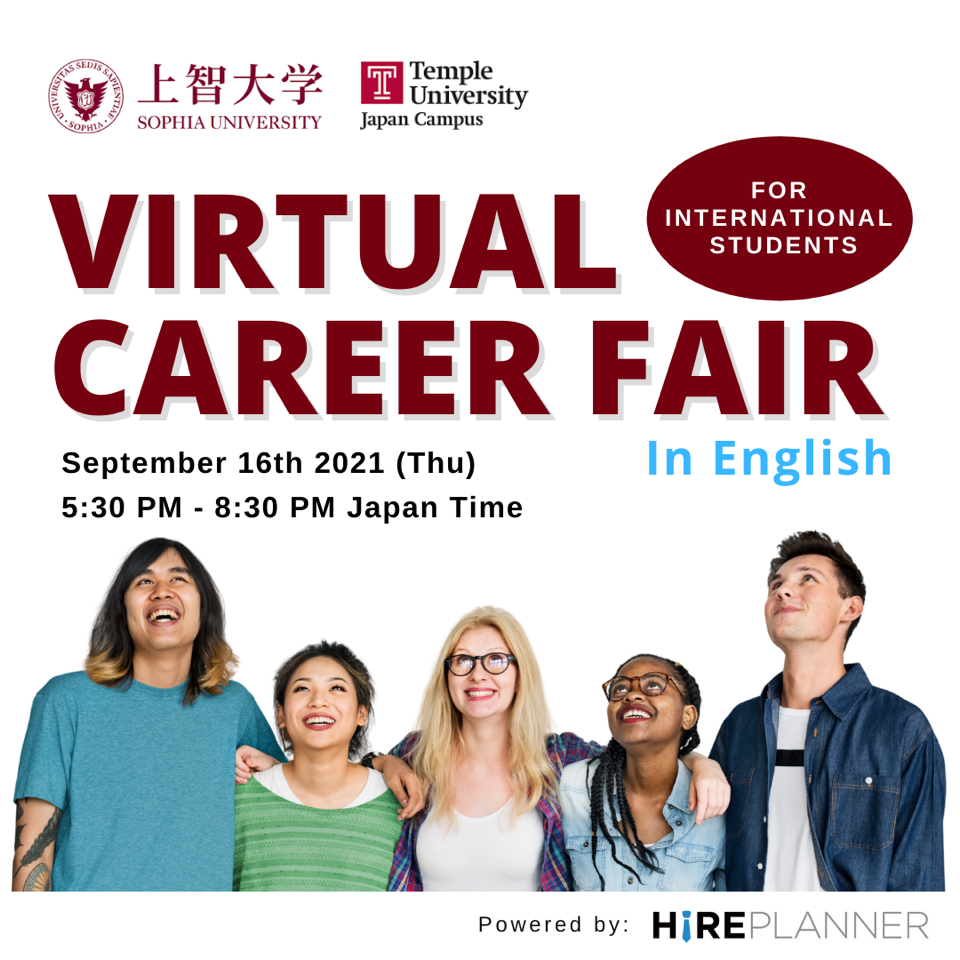 Sophia University and Temple University to partner with HirePlanner for their next virtual career event – September 16th, 2021 (Thursday)
July 21, 2021
Sophia University and Temple University, Japan Campus (TUJ) are pleased to announce they will be partnering with HirePlanner.com, a Japanese HR Tech startup, for the organization of their next annual career event – to be held on September 16, 2021 (Thursday).
In light of health and safety precautions, the event will be completely virtual. More than a simple webinar or online company information sessions (会社説明会), this virtual career event will offer a unique, interactive and fun experience for students to easily engage with employers.
More than 15,000 students attend Sophia University and Temple University combined.
Waseda University & Rikkyo University students will also be welcome to join this event.
Previous HirePlanner events haven been catered towards young Japanese bilingual talent; however, this new collaboration with Sophia University and TUJ aims to support students who are fluent in English and graduating before Spring 2023 (freshman and sophomore students may also attend to seek information for the future).
Companies that are open to hiring new graduates regardless of their Japanese level will invited to participate.
This event will be held in English.
For more information to join as an employer, please contact: support@hireplanner.com or visit our website HERE:
https://www.hireplannerevents.com/sophia-temple-careerevent-1-employers
For more information to attend as a job seeker, please visit our website HERE:
https://www.hireplannerevents.com/sophia-temple-careerevent-1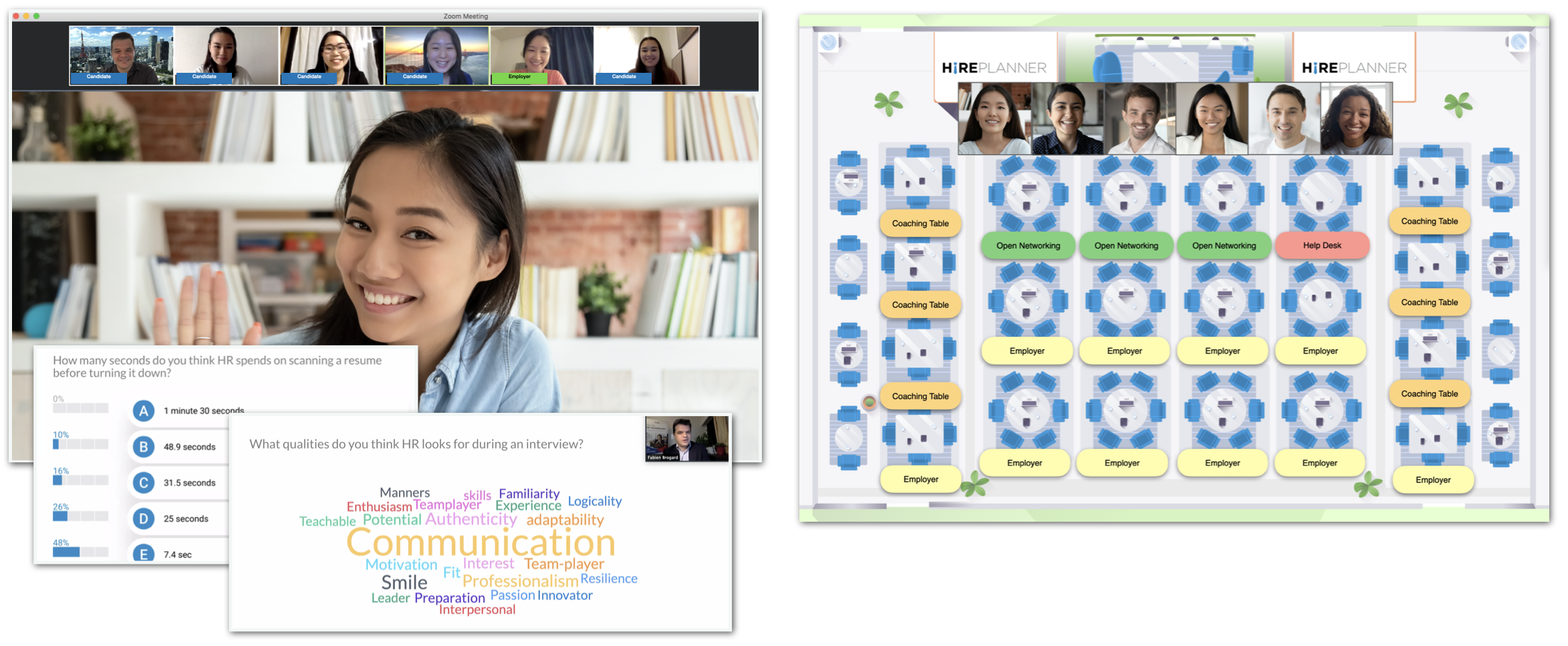 ---
About Sophia University:
Founded by the Jesuits in 1913, Sophia University has been a pioneer in international education in Japan, attracting students from all over the world. With 70 years of experience in providing courses in English, Sophia continues to lead the Japanese academic world in offering international programs. Currently Sophia has MOUs and student exchange agreements with 389 partner universities from 81 countries/regions.
About Temple University:
TUJ is a branch campus of Temple University in Philadelphia, Pennsylvania, USA. Founded in 1982 in Tokyo, TUJ is the oldest and largest foreign university in Japan. It is also the first educational institution to be officially recognized (in 2005) as a Foreign University, Japan Campus by Japan's Ministry of Education, Culture, Sports, Science and Technology. In addition to its core undergraduate program, TUJ offers graduate programs in law, business and education; an English-language preparation program; continuing education courses; and corporate education classes.
About HirePlanner
HirePlanner.com is bilingual a SaaS Recruiting Management System (Job Board Advertising + ATS + Agency Management System integrated) and Virtual Career Event Service provider designed to help companies recruit and attract top talent in Japan. Hireplanner was created to simplify and automate the hiring process and reduce the overall recruiting cost of businesses in Japan.
HirePlanner.com's HR Tech solutions are available in both English and Japanese and include all essential features needed to recruit efficiently in Japan.