Back to blog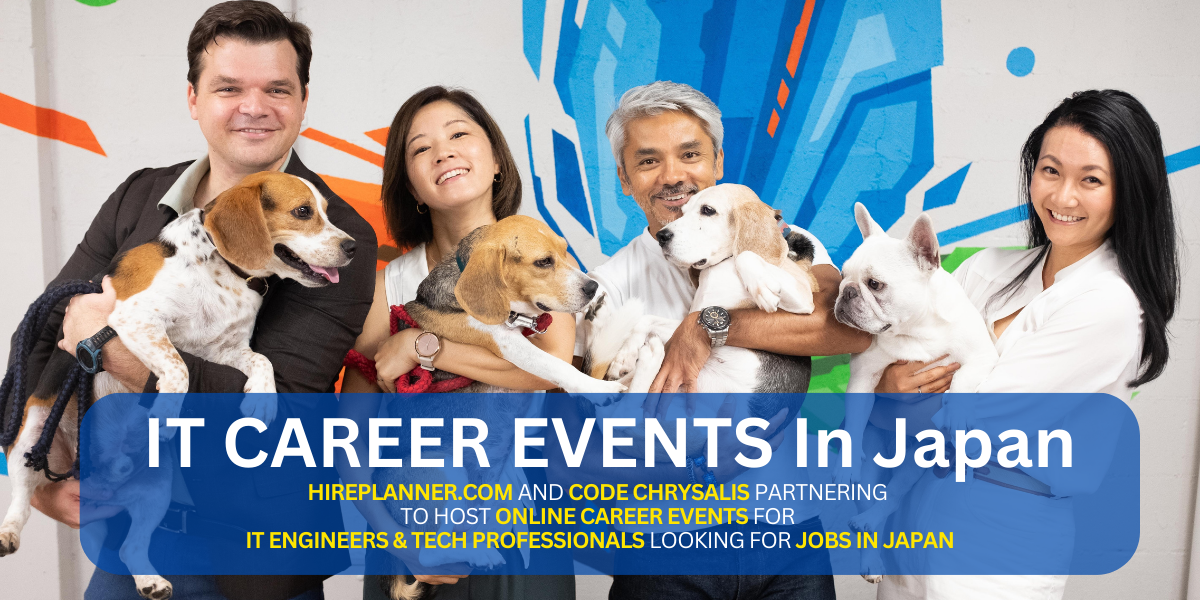 Online Career Events And Jobs For IT Engineers And Tech Professionals in Japan
August 31, 2023
HirePlanner.com and Code Chrysalis will be partnering to host Online Career Events for IT Engineers & Tech Professionals looking for jobs in Japan
[Tokyo, Japan – August 22, 2023] – HirePlanner.com, a go to website (job board) for job seekers in Japan, is proud to announce that it will be collaborating with Code Chrysalis, a Silicon Valley-style training company that teaches coding based in Tokyo, to organize its online job fair aimed at helping IT & Tech professionals find exciting and rewarding career opportunities and work in Japan.
Their next event will take place on September 14th, 2023 (Thursday).
As part of HirePlanner's Recruiting Mall initiative (a virtual space where companies and candidates can connect and engage with one another to discuss career progression), this online career event will be targeting IT engineers and Technology professionals of all experience levels (both Junior and Senior) looking for jobs in Japan in fields such as:
IT TECH JOBS IN JAPAN:
– Software Developer / Engineer
– Web Developer / App Developer
– IT Consultant / Project Manager
– Artificial Intelligence (AI) Engineer
– Data Analyst / Scientist
– Network Administrator / Engineer
– IT Support / IT Engineer
– IT Helpdesk & Desktop Support
– Cybersecurity Analyst
– UX / UI Designer
– Cloud Architect
– Dev Ops Engineer
– Database Administrator
– Quality Assurance (QA) Analyst
This virtual career event will provide IT professionals with a distinctive, engaging, and fully interactive experience. Attendees will have the opportunity to network with a wide range of companies currently recruiting in Japan, connect with their hiring representatives, and gain insights into the corporate culture of each employer. By providing a platform to connect and engage with potential employers or career coaches, this event aims to empower job seekers to make informed career decisions and take the next step in their professional journey with more confidence.
"We are excited to collaborate with Code Chrysalis and play a role in helping job seekers connect with top employers in Japan" said Fabien BROGARD CIPRIANI, Founder and CEO of www.hireplanner.com. "Our platform has helped thousands of job seekers find their dream jobs, and we believe this event will be a great opportunity for IT professionals to explore new career paths and connect with like-minded professionals."
Code Chrysalis, known for its enterprise training programs as well as its coding bootcamp, has a strong network of alumni and partners in the tech industry. "Our mission is to change the way Japan trains software engineers where both soft and hard skills matter," said Yan Fan, Co-Founder of Code Chrysalis. "We are excited to team up with HirePlanner.com to help IT job seekers find their next career move by selling both their technical and soft skills."
CANDIDATE REGISTRATION: Job seekers can register for the event at the link below:
https://recruiting-mall-tech-jobs.peatix.com
EMPLOYER REGISTRATIONS: Companies who wish to participate in future recruiting event can contact us at: support @ hireplanner.com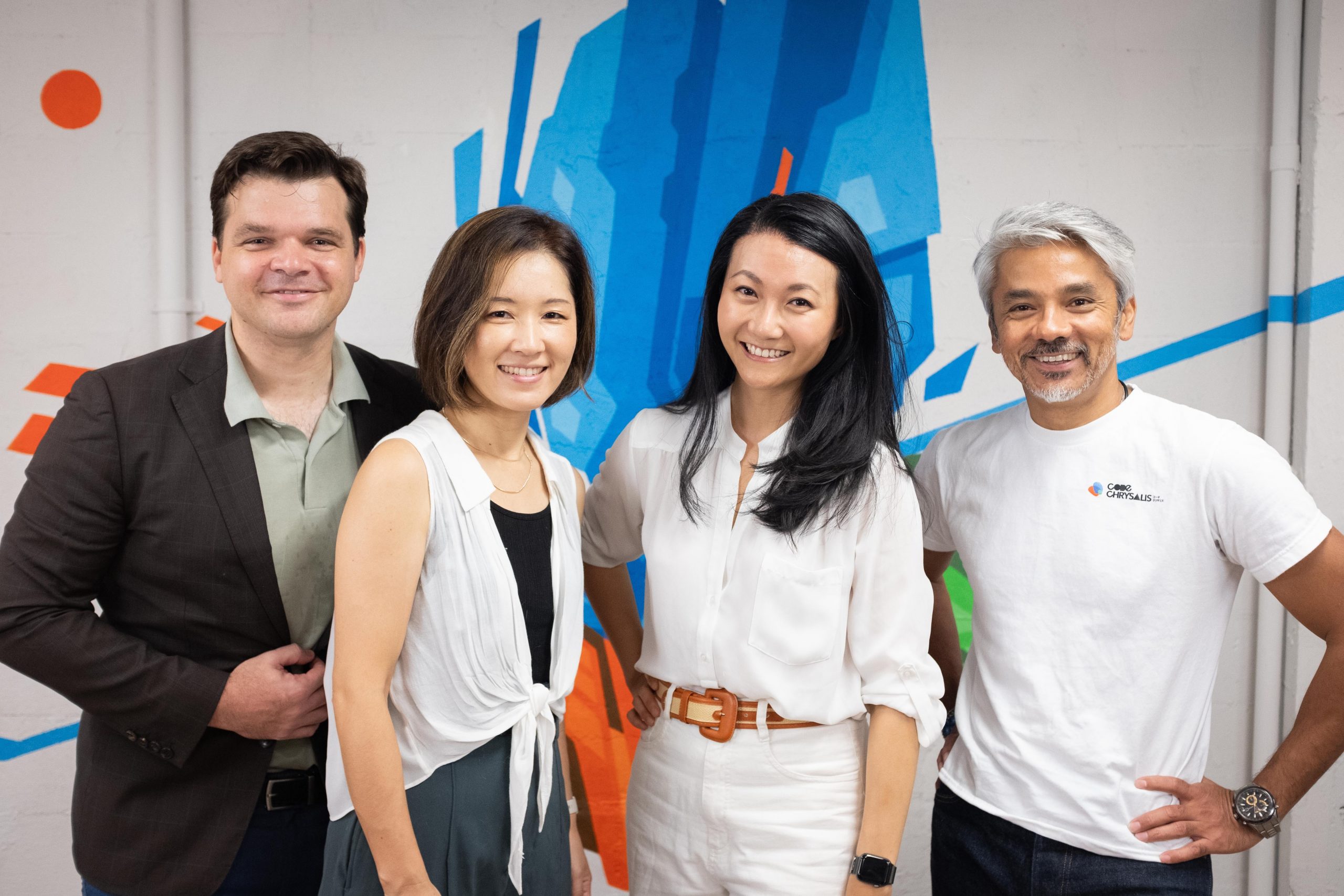 Fabien BROGARD CIPRIANI (HirePlanner), Masae KUDO (HirePlanner), Yan Fan (Code Chrysalis) & Kani Munidasa (Code Chrysalis).
---


ABOUT HIREPLANNER.COM
HirePlanner.com (HR Tech) is an innovative SaaS Recruiting Advertising and Employer Branding platform designed to help companies attract top talent in Japan by boosting their visibility, improving their candidate engagement while also reducing their average cost per hire.
It provides a wide range of services such as Job Posting Advertising, Application tracking (ATS), Agency Vendors Management, Online Career Events organization, Employer Branding Video Production and more… HirePlanner.com's HR Tech solutions are available in both English and Japanese and include all essential features needed to recruit efficiently in Japan.
Websites:
– Job Site: http://www.hireplanner.com
– Career Events: http://hireplannerevents.com/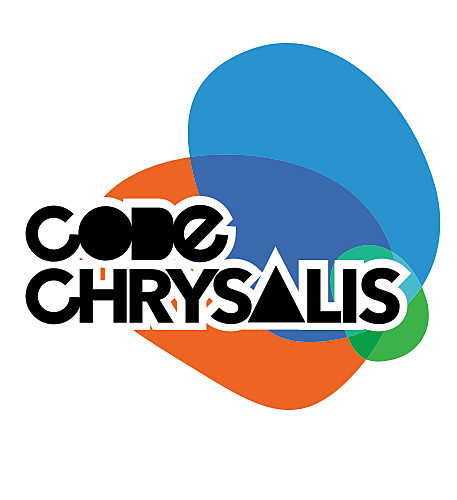 ABOUT CODE CHRYSALIS
Code Chrysalis is a Silicon Valley-style training company that teaches coding based in Tokyo. Its mission is to Make Japan a Software Leader by creating  the next generation of full-stack software engineers and tech leaders in Japan, through their enterprise training and consumer programs.  They also promote and recruit more women in technical careers, and build a community for anyone interested in technology. Code Chrysalis helps companies upskill, reskill, retool, assess, and onboard their engineering teams. Current and previous clients have included Mercari, NRI, major car and telecommunication companies and more.
Website:
https://www.codechrysalis.io