Back to blog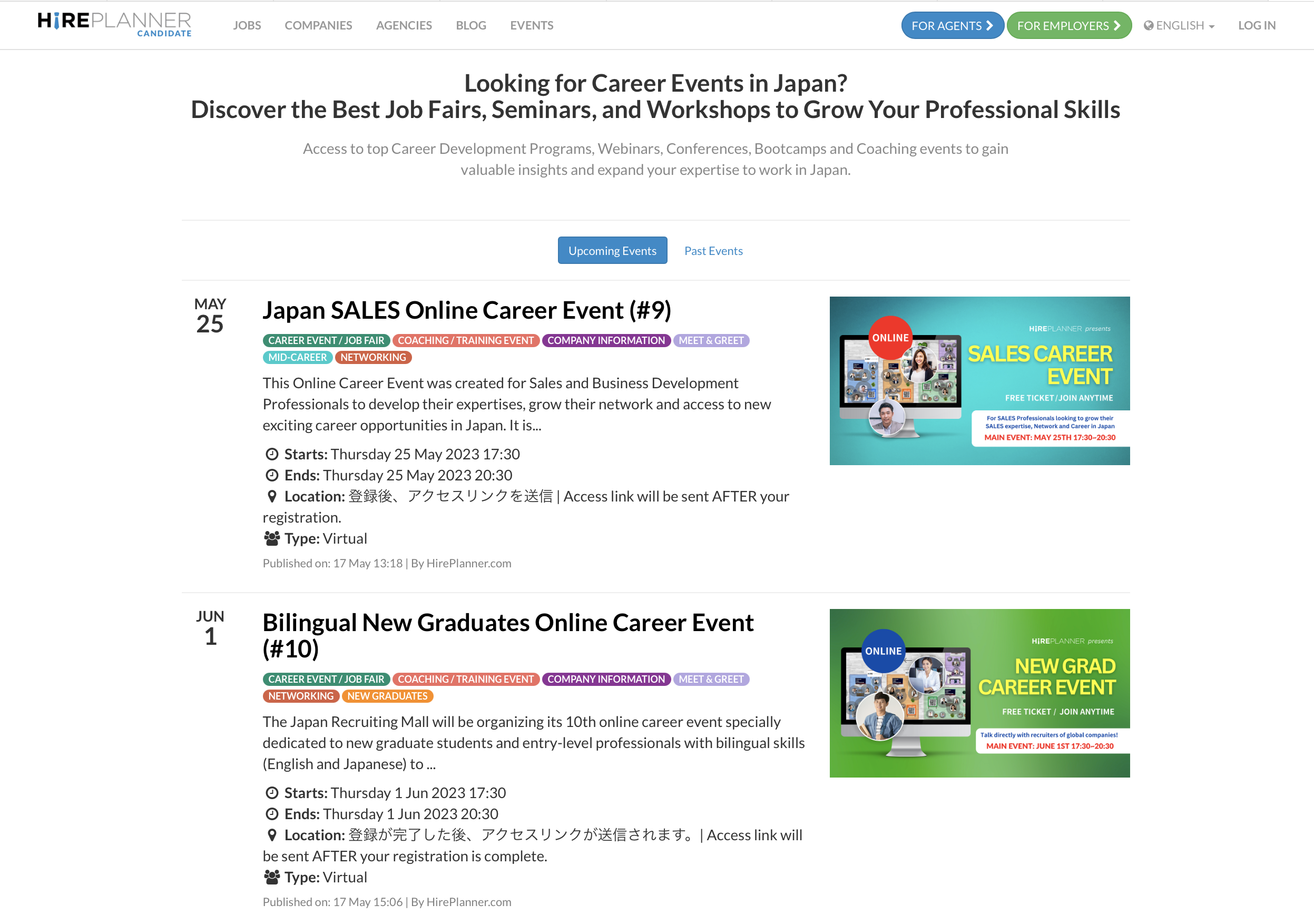 HirePlanner.com Launches Employer Branding "Event Promotion" Platform For Companies Hiring in Japan
May 20, 2023
Investing in employer branding has become increasingly crucial for companies seeking recruiting success in Japan. Studies reveal that organizations with a strong employer brand can attract 50% more qualified applicants and decrease time to hire by 43%. Moreover, companies with a compelling employer brand can also reduce their reliance on external recruiting agencies, resulting in significant cost savings.
By creating engaging content that showcases their unique culture, values, and opportunities, companies can also enhance their candidate experience, leading to increased interest and higher-quality hires. With 64% of job seekers considering a positive candidate experience indicative of a desirable employer, a strong employer brand can set companies apart and help attract top talent in today's competitive job market.
To offer a superior candidate experience, companies are turning to organizing events as a powerful strategy to attract potential candidates and improve their employer brand. Events can provide a dynamic platform to go beyond traditional recruiting methods and create immersive experiences that effectively communicate their culture, values, and career opportunities.
These events not only capture the attention of job seekers but also offer a unique opportunity to engage with them on a personal level, fostering meaningful connections and leaving a lasting impression. As a result, companies can amplify their employer brand, stand out from competitors, and position themselves as an employer of choice in the eyes of top talent.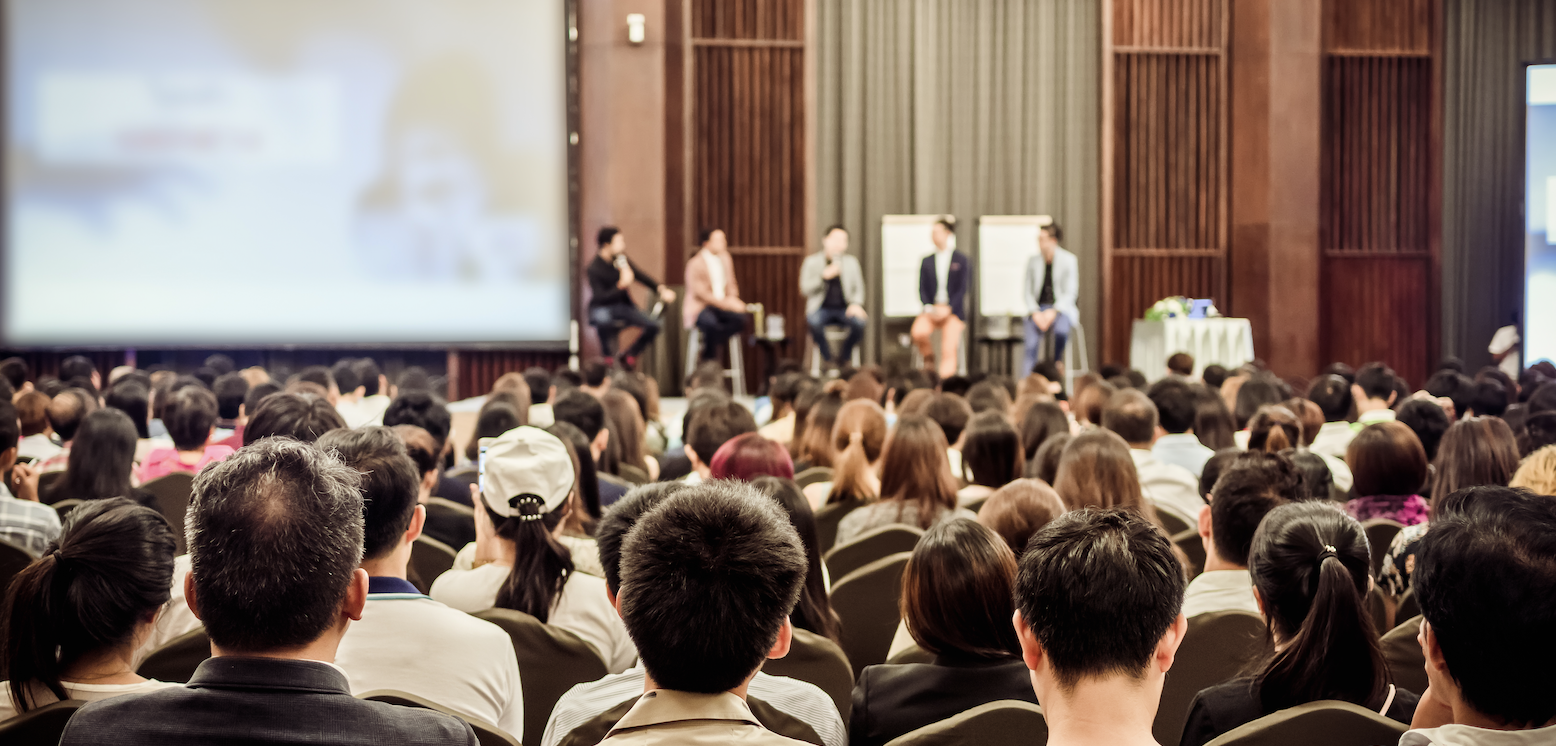 HirePlanner.com, a prominent bilingual job board dedicated to helping companies attract top talent in Japan, recognizes the importance of quality employer branding content. As part of its ongoing efforts to simplify recruiting in Japan, HirePlanner.com is proud to announce the release of its brand new "Event Promotion" Platform – built to help employers promote their corporate events and initiatives as a way to strengthen their employer brand and attract top talent.

Integrated seamlessly within the HirePlanner Job Site, this tool complements existing job posting solutions and the more recently launched  Employer Branding Blog. Together, these features provide companies with all the talent acquisition tools necessary to boost exposure and effectively promote companies' career opportunities, corporate cultures, and now, corporate events and initiatives.
Through HirePlanner.com, companies can not only:
a) Advertise their job postings on multiple local job boards

b) Participate in online career events organized by HirePlanner's team all throughout the year
c) Create content and share blog posts to promote their brand, job opportunities, vision, corporate culture, working environment and SEO.
d) Collaborate with top recruiting agencies and executive search firms in Japan,
but now also
e) Advertise various type of corporate events such as:
– Career Events, Job Fairs,
– Coaching, L&D  & Training Events
– Company Information Sessions (Open Doors Events)
– Conferences
– Networking Events or Meet & Greets
– Seminars / Webinars
– Workshops
and more…

Similar to IKEA providing everything a household needs to build a beautiful and functional home, HirePlanner.com offers a comprehensive suite of solutions for organizations to build a solid recruiting set-up, regardless of their size or industry.
With the new Event Publishing feature, companies now have one additional avenue to effectively promote their job opportunities and communicate their corporate culture and initiatives to professionals seeking new career prospects in Japan.
HirePlanner.com remains committed to empowering businesses in their talent acquisition efforts and ensuring they have the best possible tools necessary to optimize each step of their recruiting journey and make great hires.
---
ABOUT HIREPLANNER.COM
HirePlanner.com (HR Tech) is an innovative SaaS Recruiting Advertising and Employer Branding platform designed to help companies attract top talent in Japan by boosting their visibility, improving their candidate engagement while also reducing their average cost per hire.
It provides a wide range of services such as Job Posting Advertising, Application tracking (ATS), Agency Vendors Management, Online Career Events organization, Employer Branding Video Production and more… HirePlanner.com's HR Tech solutions are available in both English and Japanese and include all essential features needed to recruit efficiently in Japan.
Websites:
– Job Site: http://www.hireplanner.com
– Career Events: http://hireplannerevents.com/