Back to blog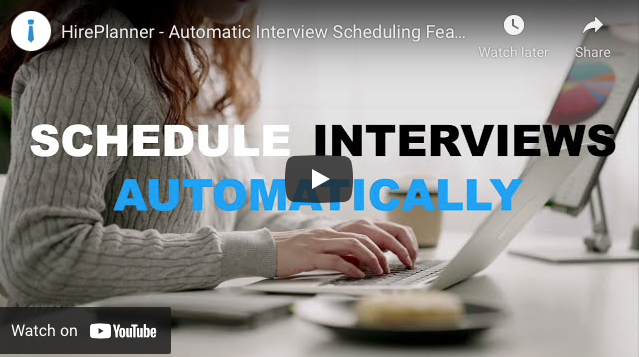 New Automatic Interview Scheduling System
August 25, 2021
Scheduling job interviews has always been one of the most important (yet time-consuming and laborious) tasks for corporate recruiters and HRBPs…  Sending emails back and forth to coordinate and confirm available interview time slots can take up to 30% of your recruiter's schedule and represent a significant administrative cost for hiring companies in Japan.
To solve this problem and help companies optimize their hiring process, HirePlanner.com has launched a brand new automatic interview scheduling system which allows HR and Talent Acquisition professionals to drastically simplify and automate the coordination of their interviews, fast tracking their recruitment while offering a superior candidate experience.
HERE IS HOW THE SYSTEM WORKS:
1 – Select Interviewer's available time slots
2 – Send invite to the candidate
3 – Candidate selects their suitable time slot
4 – Interview details are automatically added onto the Calendars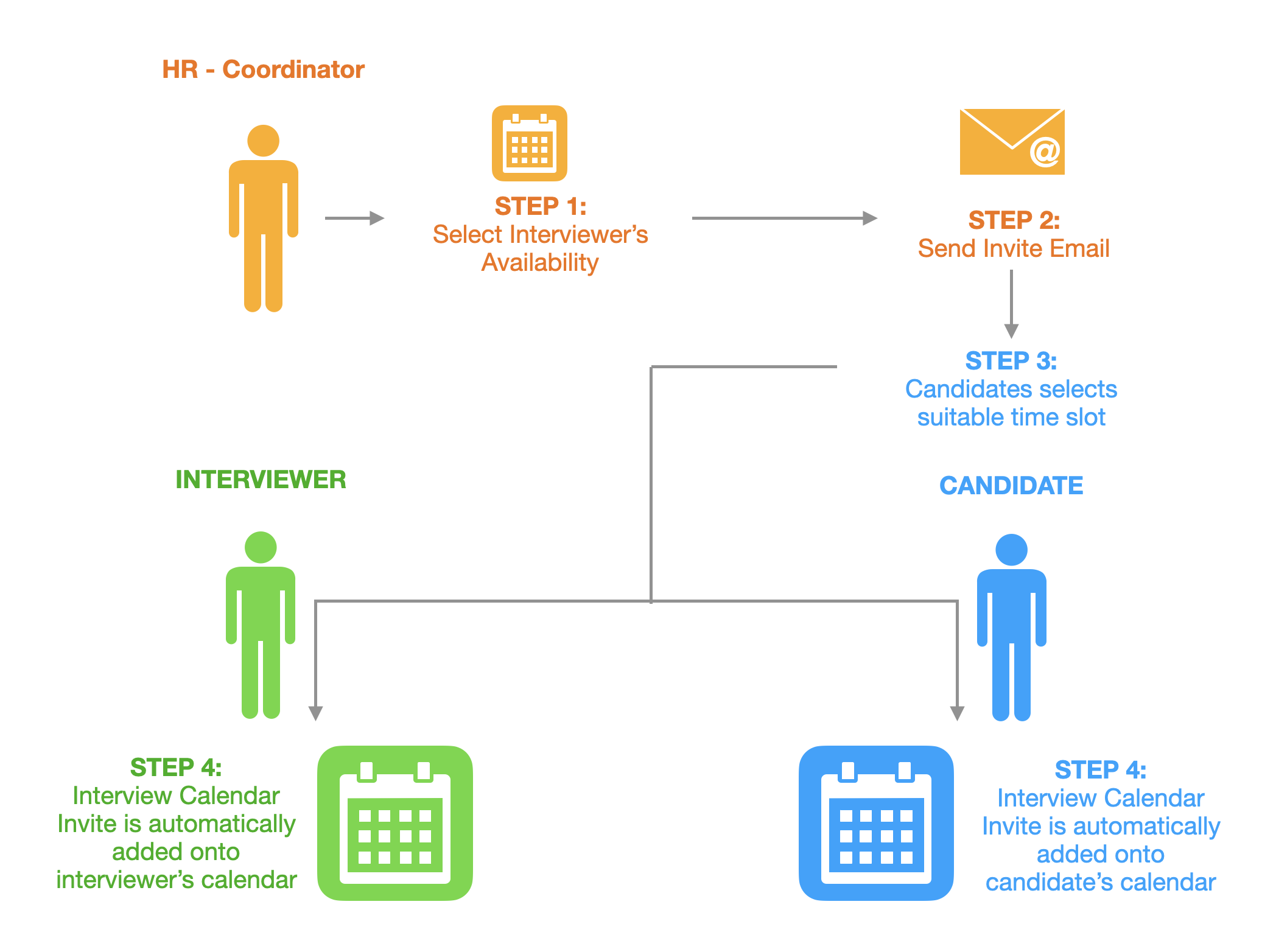 For more information on the HirePlanner recruiting platform and services, please visit us at hireplanner.com or contact us directly at support@hireplanner.com.
The HirePlanner Team