Back to blog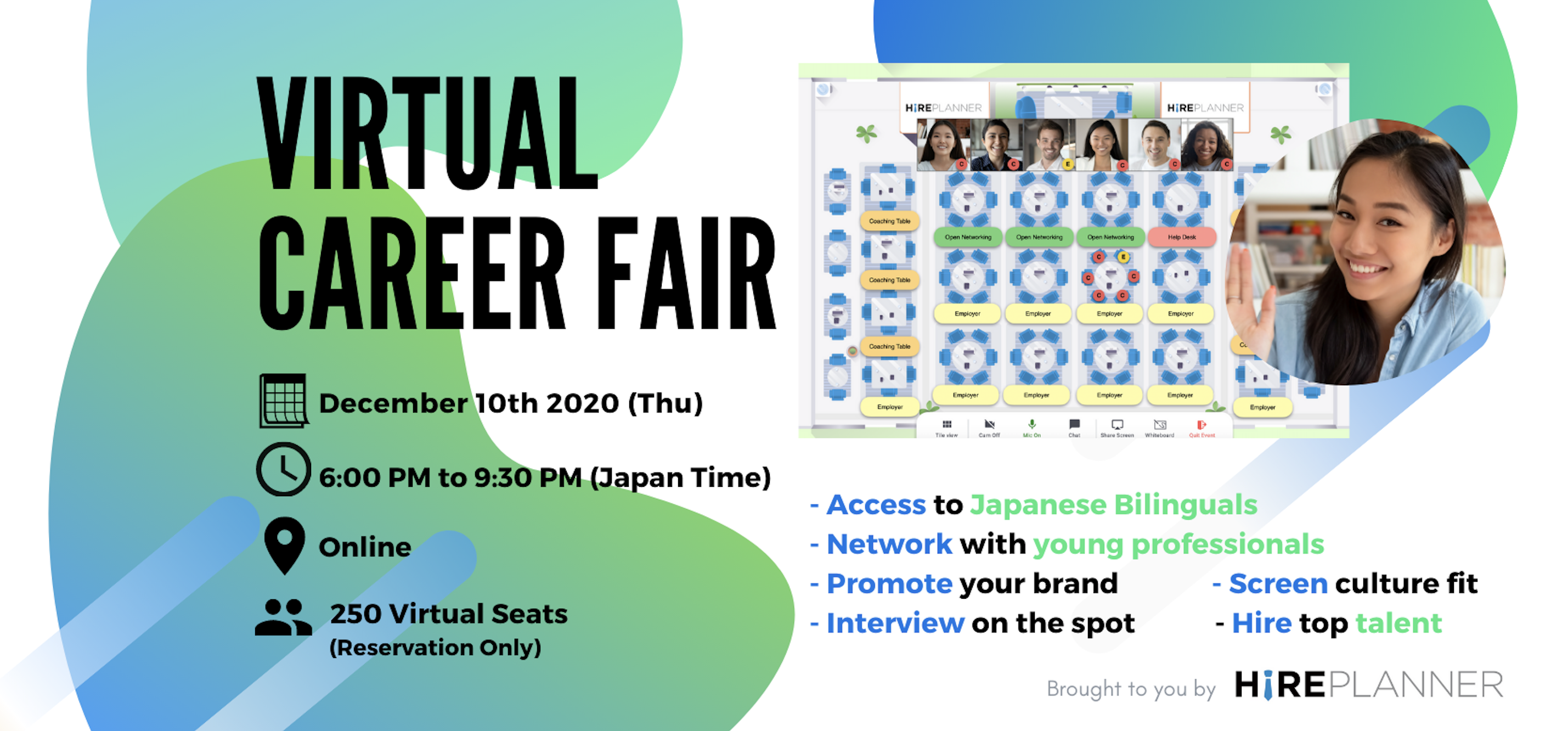 Japan Virtual Career Event – December 10th 2020 (Winter Edition)
October 28, 2020
INTRO
HirePlanner's Virtual Career Event is much more than a simple webinar or online "kaisha setsumei kai" (会社説明会)! In order to help companies attract top bilingual talent in Japan,  we have re-invented and digitalized the traditional career event by offering a truly engaging and interactive experience focusing on the needs of new graduates and young professionals.
Our strategy is simple: We make it all about the candidates experience!
We provide them with quality content so that they can learn practical skills and apply them on the spot when they meet with the employers during the event; and,
We do everything we can to provide them with a warm and approachable atmosphere so that they can reduce their stress, gain confidence and be as natural as possible when they meet with hiring companies.
By focusing on the candidates' needs and by providing them with a great experience, we are able to offer our clients with a much wider talent pool to choose from and help them make better hiring decisions.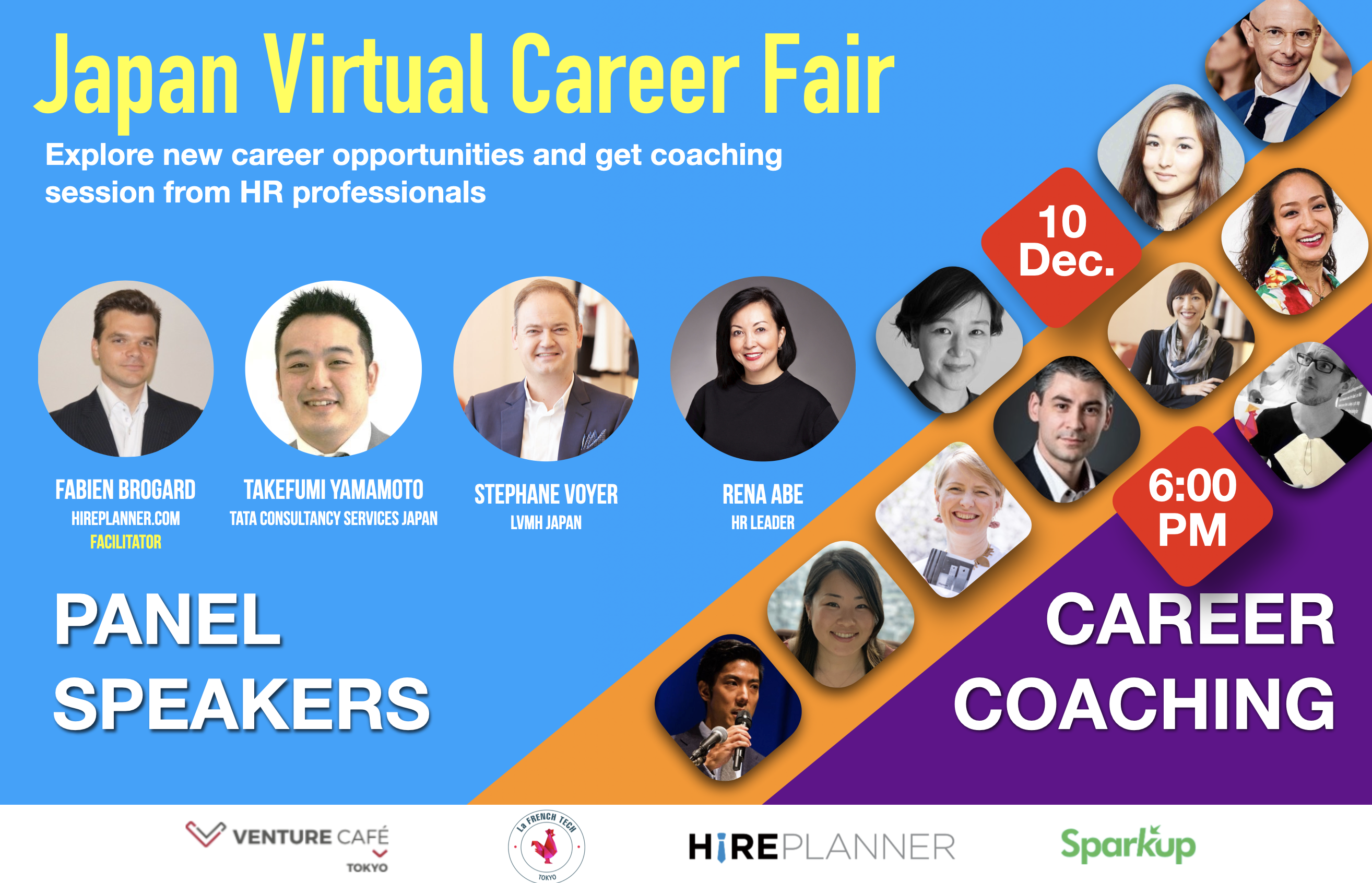 HOW DOES IT WORK

?
Our events are split into 2 parts:
Part 1 – (60 minutes)
An interactive panel discussion with HR Leaders (to inspire young job seekers, offer them practical information and create an atmosphere where they can be more relaxed, natural and confident).
Part 2 – (120 minutes)
A virtual networking session where young talent can build new connections, attend practical career coaching sessions, access to new job opportunities and engage with employers of choice.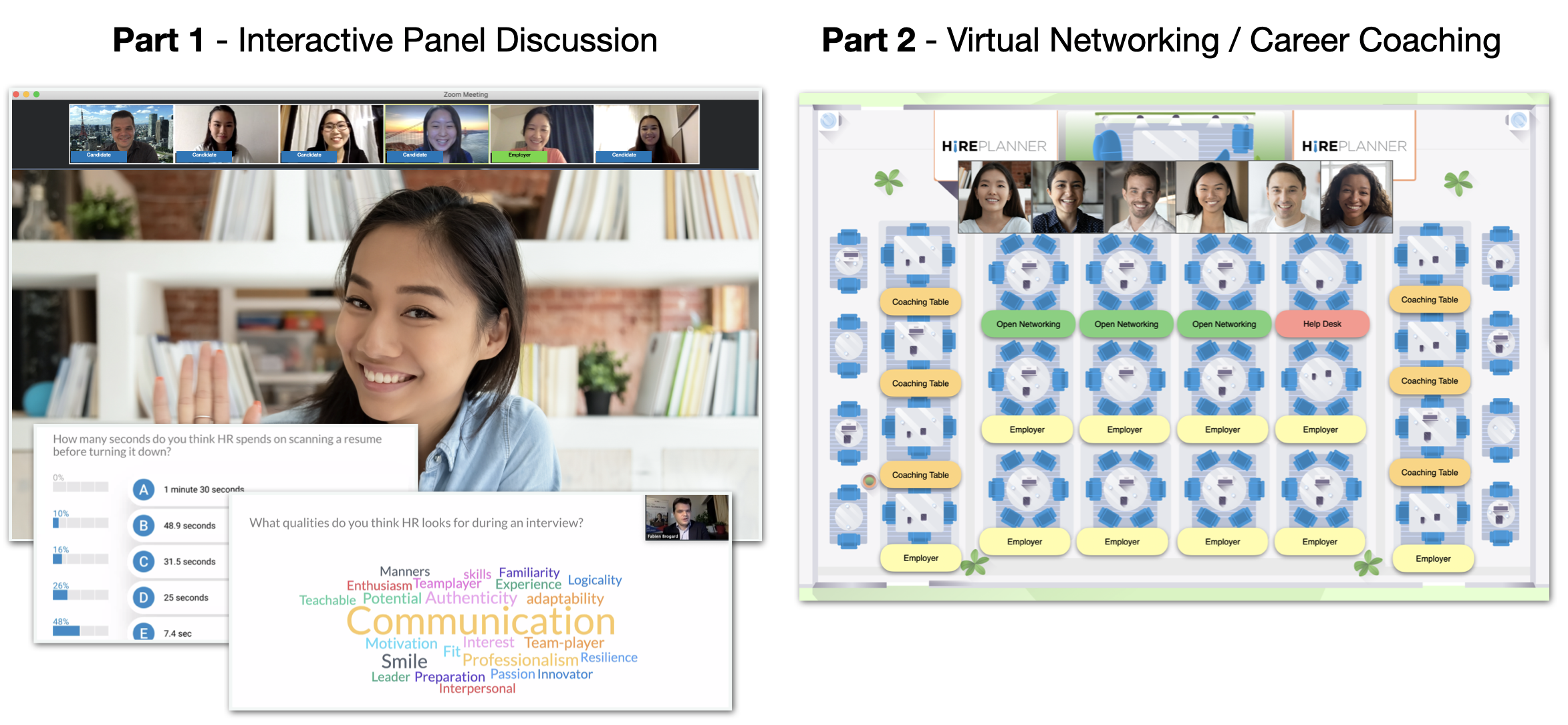 During the second part of our event, Employers will have the opportunity to:
1 – PROMOTE their business and vacancies to hundreds of bilingual talent from top universities in Japan.
2 – ATTRACT young talent by selling their corporate vision, values and corporate culture and by presenting themselves as an Employer of Choice.
3 – NETWORK and engage virtually with candidates but build real connections with young professionals to re-enforce your pipeline.
4 – SCREEN and identify potential candidates suitable for their organization
5 – INTERVIEW and meet candidates face to face on the spot
6 – HIRE top talent, simplify your hiring process, make better hiring decision and reduce your recruiting cost.
PART 1 – INTERACTIVE WEBINAR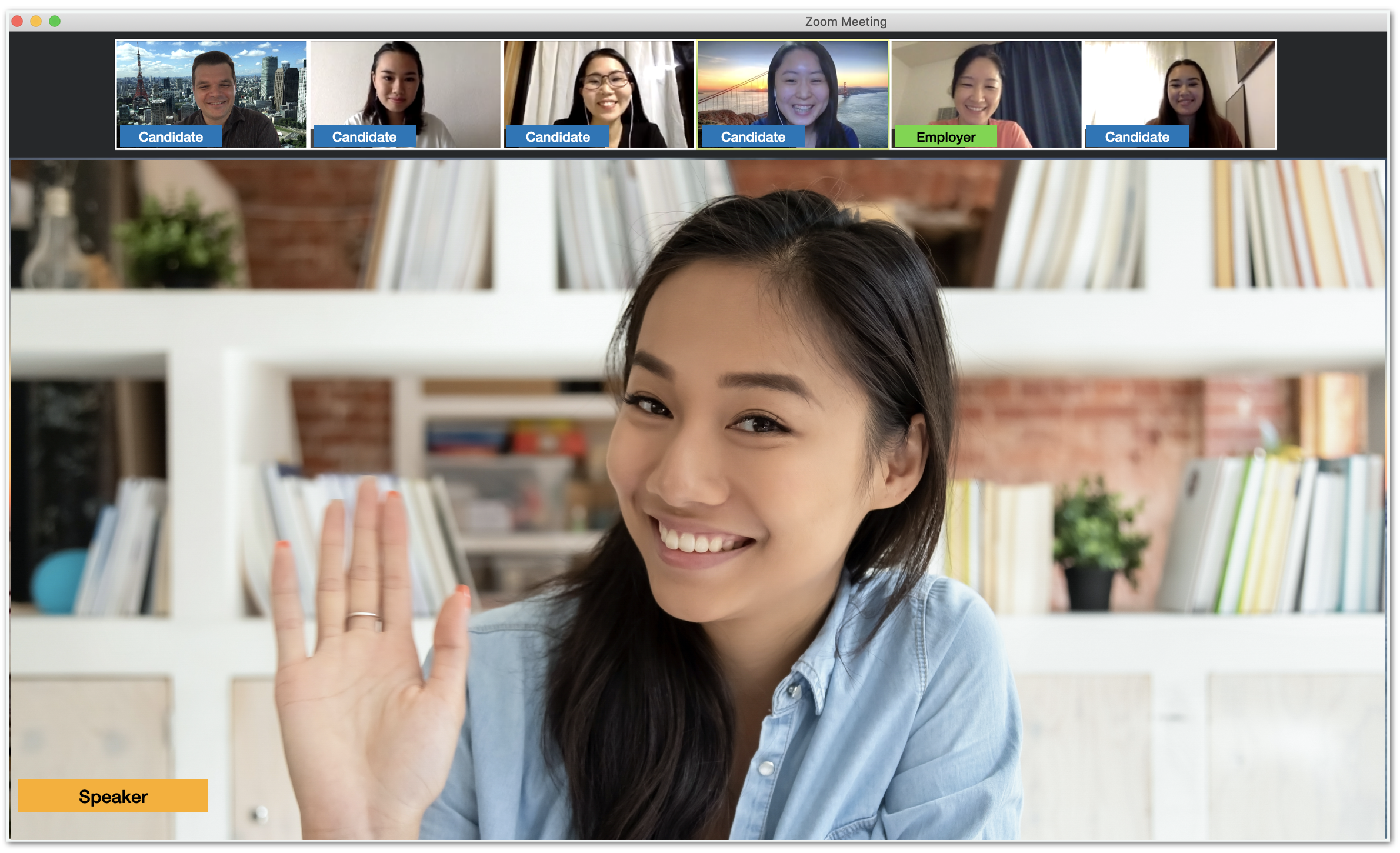 PART 2 – VIRTUAL NETWORKING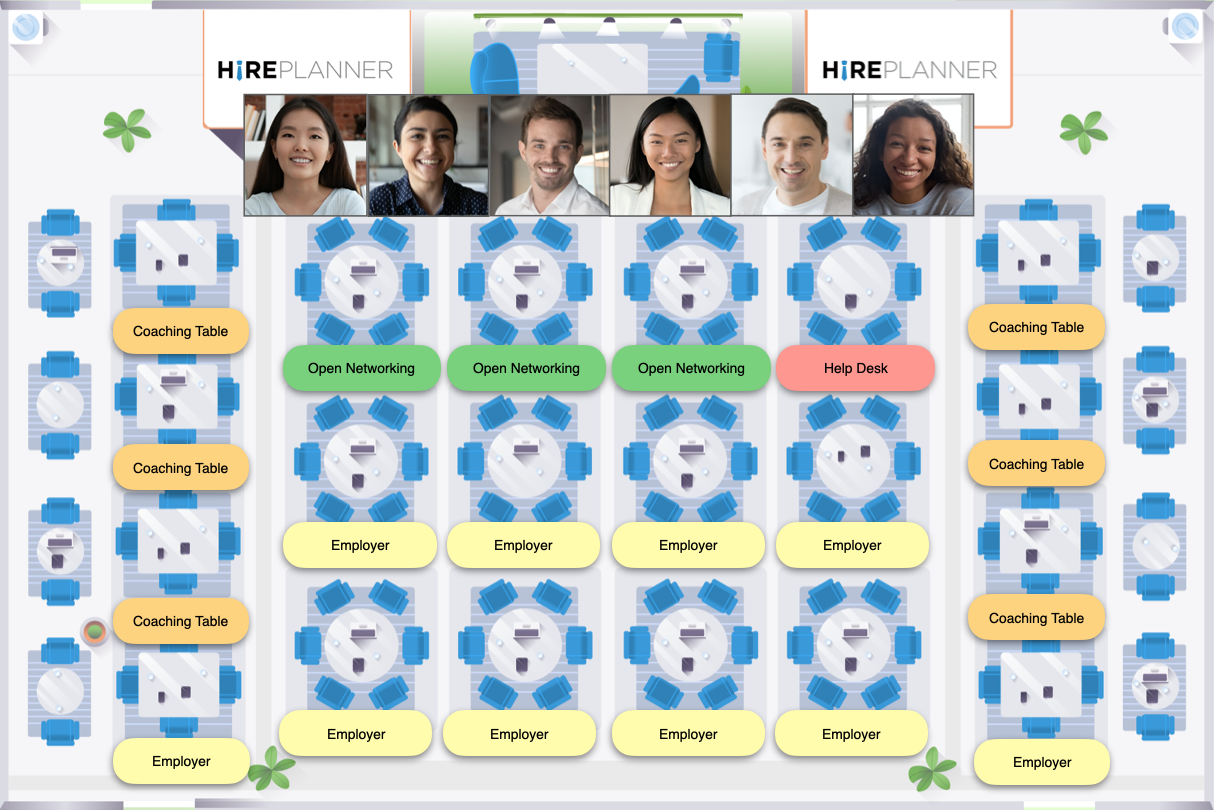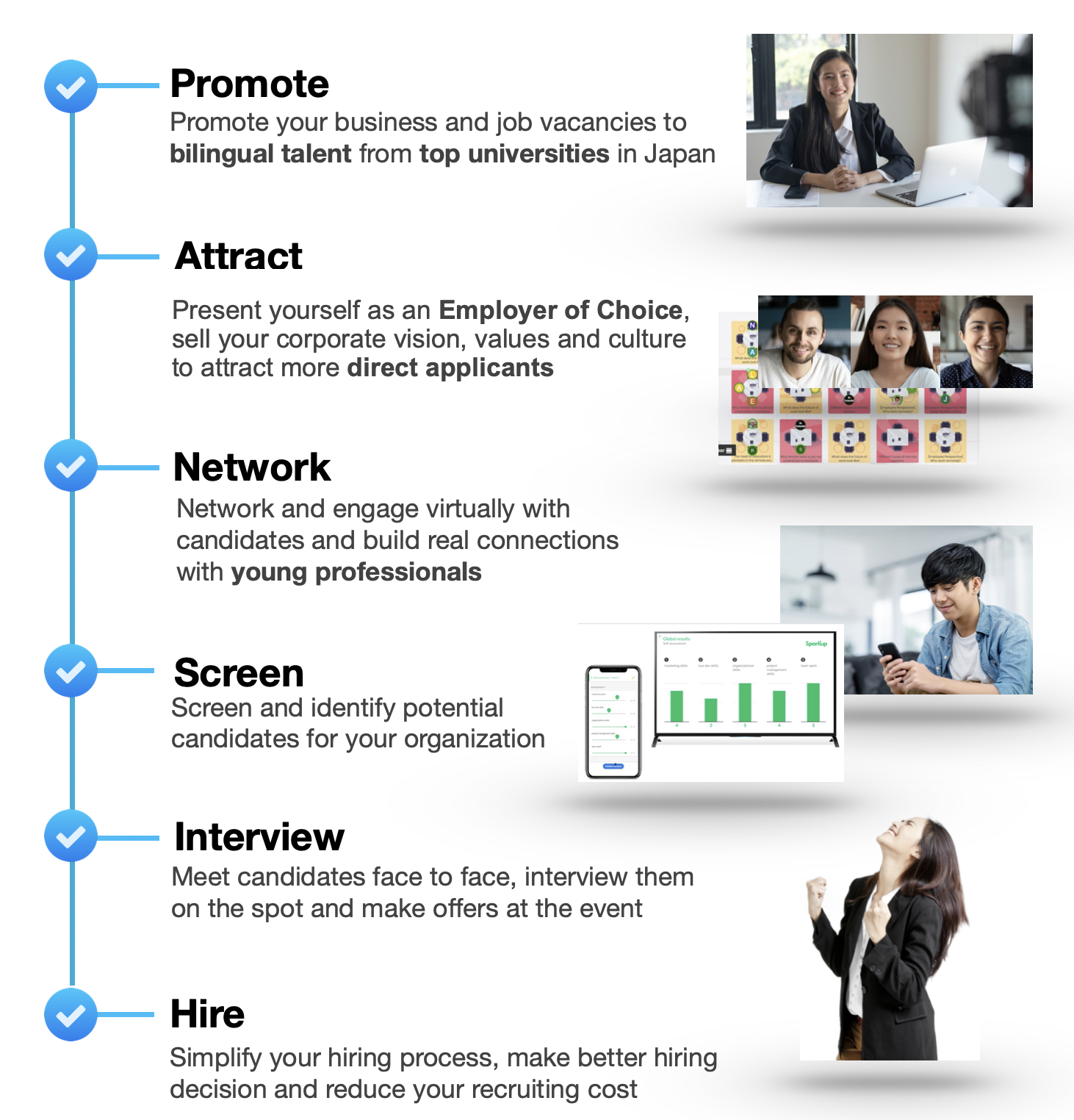 TARGET AUDIENCE: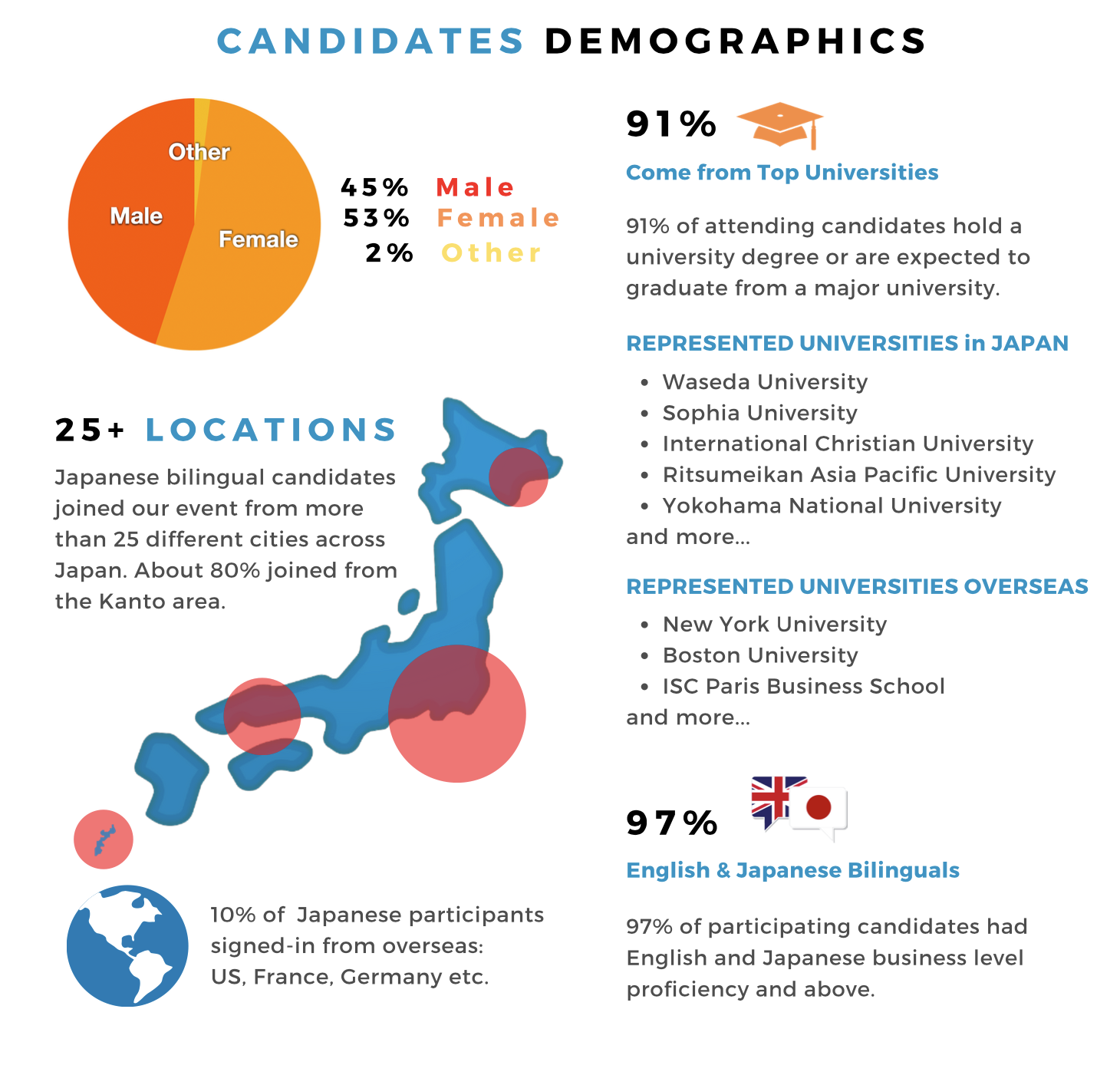 IDEAL PARTICIPANTS

:

– International Companies looking to grow in Japan
– Japanese Companies looking for talent with an international mindset
– Employers of Choice
– Innovative Start-Ups
– Career Development Professionals
– HR Leaders and Innovators
EMPLOYER'S TESTIMONIALS:


OTHER BENEFITS OFFERED TO ALL PARTICIPANTS:
– Free Job Postings on hireplanner.com (Before and After Events)
– Talent Pipeline Management Tool
– Candidate Messenger Tool
– Interview Scheduling System
– Employer Branding Content
– Pre-event Online Promotion
– Access to Bilingual New Graduates and Young Professionals from Top Universities
– Digital Space for Talent Networking and Company Presentation
– Private Interview Rooms (optional)
– Get More Direct Applications
– Reduce your Cost Per Hire
– Zero Placement Fees
– Candidate Demographics Report (after the event)

For more information about the HirePlanner's Virtual Career Event, please contact us below or request a demo meeting by clicking on the "Request Demo Meeting" button above.