Back to blog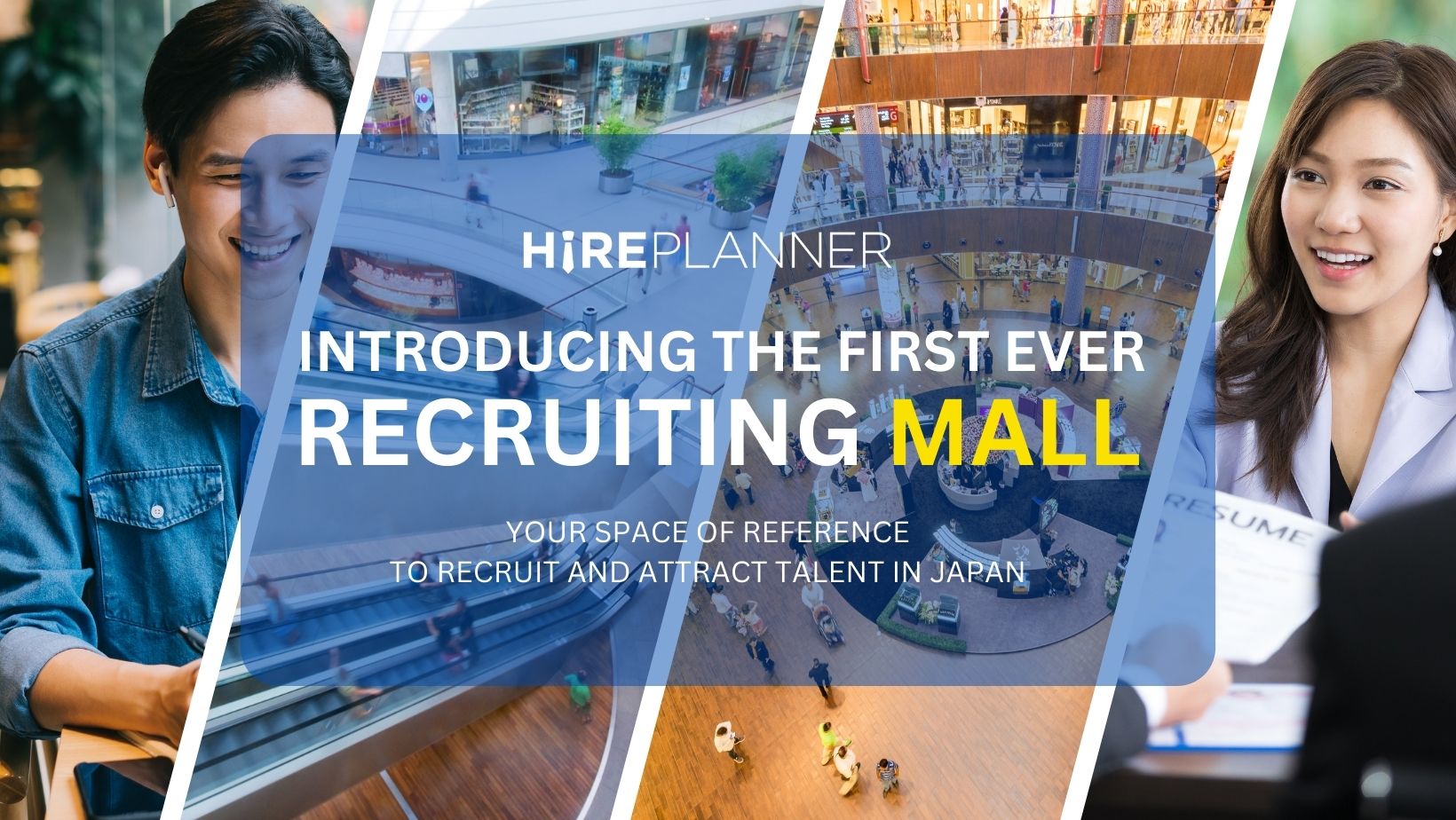 Introducing The Japan Recruiting Mall
January 17, 2023
HirePlanner.com to launch its new Recruiting Mall service on January 27th 2023
Hireplanner.com is excited to announce the launch of its brand new Recruiting Mall, a revolutionary new service offering companies hiring in Japan a dedicated virtual space that they can access anytime throughout the year to promote their brand and career opportunities, network and engage with job seekers, and attract top talent to their organization.
The Recruiting Mall is an online platform designed for companies of all sizes to connect with top talent in Japan through a variety of resources such as job postings, employer branding content, video production and interactive and job specialized career events.
"We're thrilled to be launching the Recruiting Mall and believe it will be a game-changer for companies recruiting in Japan," said Fabien BROGARD CIPRIANI, Founder and CEO of Hireplanner.com. "We know how challenging recruiting can be, especially in a market like Japan. With the Recruiting Mall, we're providing a one stop shop for companies to simplify and optimize each and every step of their recruiting process to attract top talent and get ahead of the competition."
The Recruiting Mall is now available for companies looking to recruit in Japan. For more information on how to become a member, please contact us at: support@hireplanner.com.
HirePlanner Team
www.hireplannerevents.com
---
ABOUT HIREPLANNER.COM
HirePlanner.com (HR Tech) is an innovative SaaS Recruiting and Employer Branding platform designed to help companies attract top talent in Japan by boosting their visibility, improving their candidate engagement while also reducing their average cost per hire. It provides a wide range of services such as Job Posting Advertising, Application tracking (ATS), Agency Management, Online Career Events organization, Employer Branding Video Production and much more. HirePlanner.com's HR Tech solutions are available in both English and Japanese and include all essential features needed to recruit efficiently in Japan.