Back to blog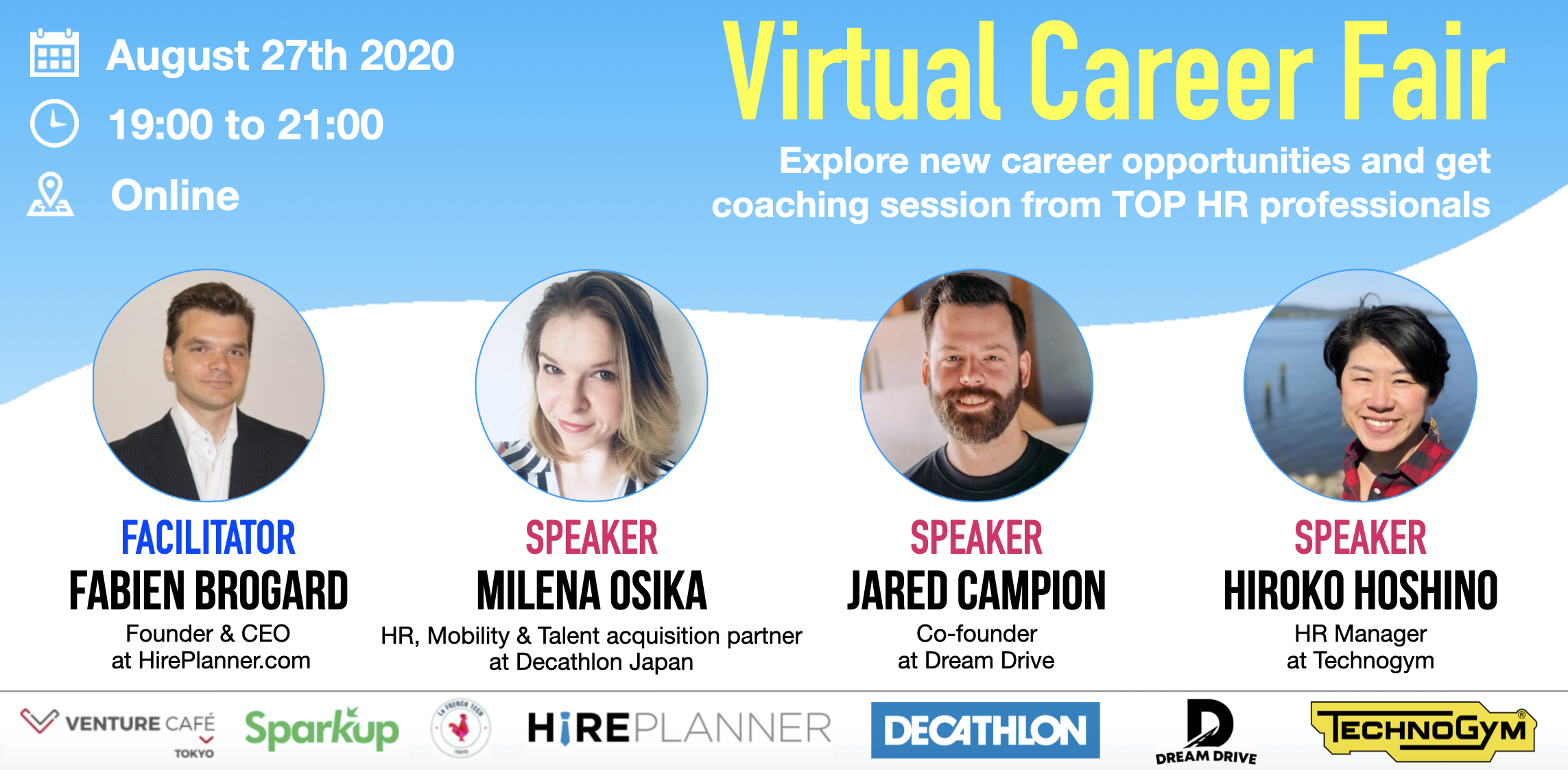 Japan Virtual Career Event – 2020 Summer Edition (Online Job Fair)
August 3, 2020
(FOR ENGLISH – SEE BELOW)
新型コロナウイルスの流行は多くの人の就職活動に大打撃を与え、企業は採用スケジュールの引き延ばしをせざるを得なくなりました。また、内定を取り消す企業も少なくなく、就職イベントや説明会は中止を余儀なくされています。就活生や求職者の機会は昨年と一変、激減しているのが現状です。
就職活動が思うように進まなかったり、売り手市場だった昨年までと比べその情報の少なさにひとり不安を感じていませんか?全てWEB上で行われる選考過程では、社員との直接の交流もなく入社先を決めなければいけないなど悩みはつきません。
私たちはそんな不安を取り除き、ひとりひとりが納得のいくキャリアを歩んでほしいと考えています。
Hireplannerは日英バイリンガルのための「リアル体験のようなバーチャル」キャリアイベントを開催します。画期的で座談会形式の私たちのイベントは、採用担当者や人事のプロと気軽に交流できるので、彼らのアドバイスや経験談から多くを学ぶことができます。また、選考の機会を得られるチャンスでもあります。
若い内にどんな仕事をするか、今後のキャリアにおける足掛かりとして納得のいく選択となるようお手伝いします!
開催情報
日程: 2020年8月27日 木曜日
時間: 19時〜21時
場所: オンライン形式(イベント前に送られるURLよりアクセスください)
言語: 英語
入場制限: 先着300名様
参加費: 無料
注意:ご参加時にはChrome、Firefox、またはSafariの使用を推奨いたします。イベント前にブラウザーを最新のものにアップデートしてください。
イベント対象者
– 日英バイリンガルの方
– 就職活動中の学生・既卒者
– 企業分析や面接などの就活スキルを向上させたい方
– 採用担当や社会人、他の就活生と交流したい方
– イノベーションを起こし、新しい価値を創造したい人
ディスカッショントピック(イベントを通して学べること)
– 第一次面接までの突破口とは?
– 効果的なオンライン面接対策とは?
– 人事の心を捉えるには?
– 会社の選び方・評価基準とは?
– 逆質問の極意とは?
– インタビュー後にすべきこと
– キャリアプランの立て方について
その他あなたの質問に人事が答えます!
プログラム内容
全体講義・パネルトーク (1時間) 
19:00    挨拶 イベント説明(QRコードによりアクティビティに参加していただきます)
19:05    スピーカー紹介
19:15    人事によるパネルディスカッション・コーチング
19:40    Q&A
19:55    クロージング
バーチャルネットワーキング (1時間)
20:00    自由交流時間・フリーコーチング
21:00    クロージング
登壇者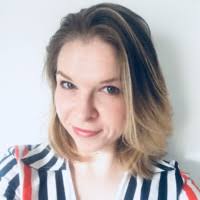 – Decathlon Japan 人材開発・タレント人材獲得パートナー 
メリナ オシカ氏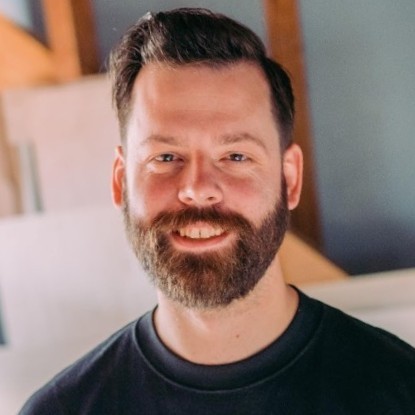 – Dream Drive Japan 共同創業者 
ジェレッド キャンピオン氏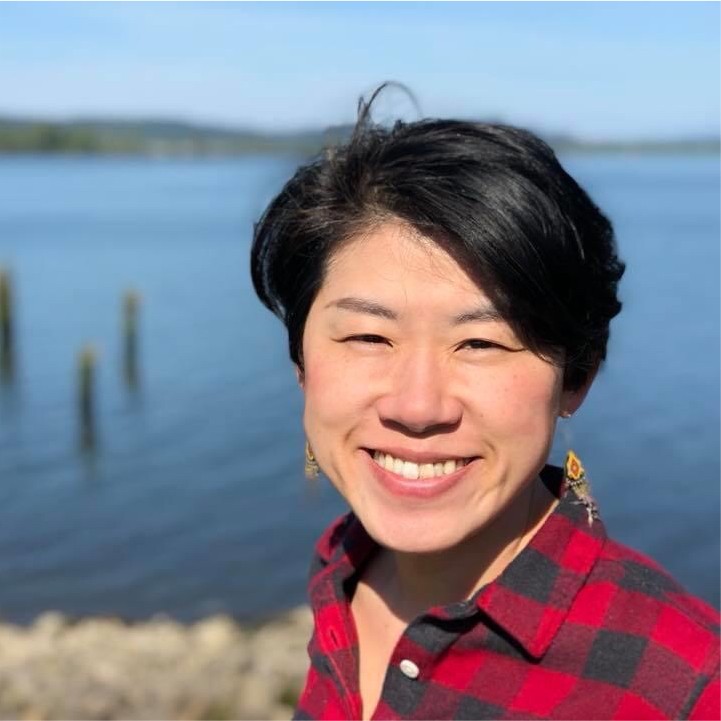 – Technogym Japan 人事部長 
星野 寛子氏
司会進行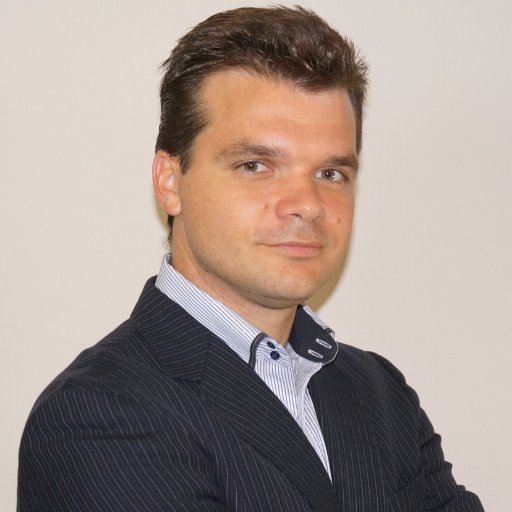 – HirePlanner.com 創業者 兼 社長(Apple Japan, Tesla Motors Japan 前人事部長) 
ファビアン ブロガード シプリアニ氏

---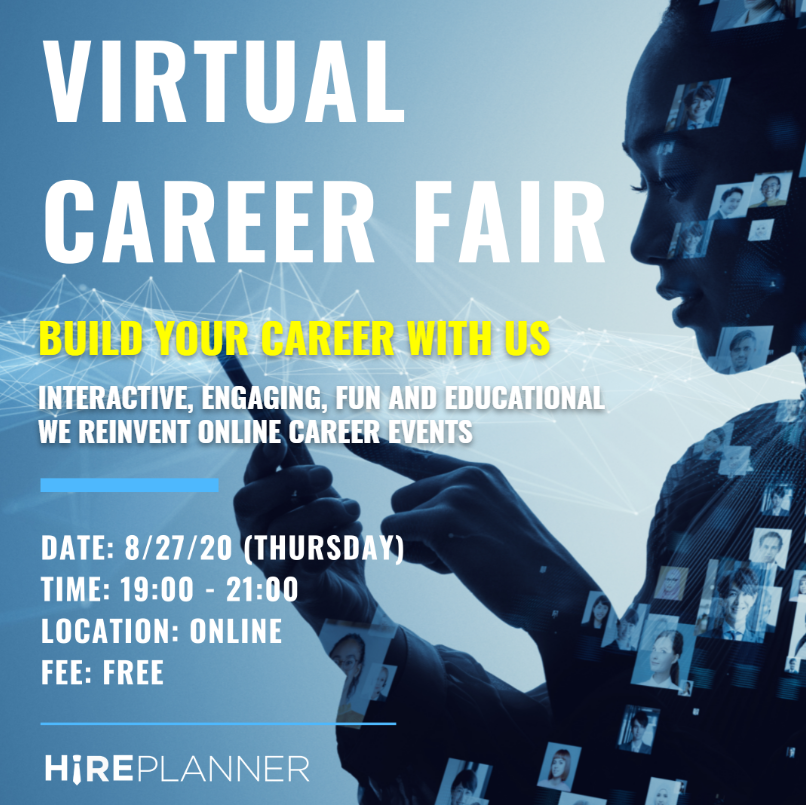 OVERVIEW
Since February 2020, the Corona pandemic has heavily impacted new graduates with their job hunting and stalled the hiring process of many companies. Numerous job offers and contracts had to be withdrawn and most traditional job fairs had to be cancelled (for safety and sanitary reasons) leaving a lot less access to job opportunities for young talent.
Are you a student (new graduate) or young professional struggling with your job hunting and feeling on your own with less access to resources and guidance comparing to the pre-COVID-19 generations? Do you find it challenging selecting your first company when all your interviews have been done virtually and when there are less opportunities to engage with people (without a mask)? We feel your frustration and would like to help!
Hireplanner will be organizing a "Virtual but Real Career Event" for all young bilingual professionals in Japan to help them face their challenges. We will offer a fun, informative, interactive experience where you will be able to engage with HR professionals, get their advice, learn from their experience and access to some of their company's career opportunities.
Your first job is an important part of your career; it's a stepping stone and needs to feel right! We will help you get there!
GENERAL INFORMATION
Date: August 27th 2020 (Thursday)
Time: 19:00 to 21:00
Location: Virtual (Recommended browsers are: latest Chrome, Firefox, Safari versions)
Language: ENGLISH
Capacity: Limited to 300 virtual seats – first come first serve
WHO SHOULD COME
– Japanese bilingual professionals
– New graduates looking for new career opportunities
– Professionals eager to develop their job search and interviewing skills
– Candidates interested in networking and building new connections.
– Young talent and Innovators of tomorrow
TOPICS THAT WILL BE DISCUSSED
– How to land your first interview?
– How to prepare for your first online interview (HR screening)?
– How to impress HR?
– How to evaluate and select your potential employer?
– How to ask good questions to your interviewer?
– How to follow-up after your interview?
– How to build your career plan?
Any other questions you wish to address to the speakers…
PROGRAM
Webinar Program: (1 hour) 
19:00    Greetings & Welcome message
19:05    Meet the speakers
19:15    Interactive Career Coaching session & Panel Discussion
19:40    Q&A
19:55    Closing remarks
Virtual Networking Session: (1 hour)
20:00    Free Talk / Drop-in Coaching
21:00    Closing
PANEL SPEAKERS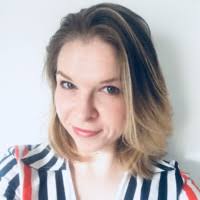 – Milena OSIKA
(HR, mobility & Talent Acquisition Partner at Decathlon Japan)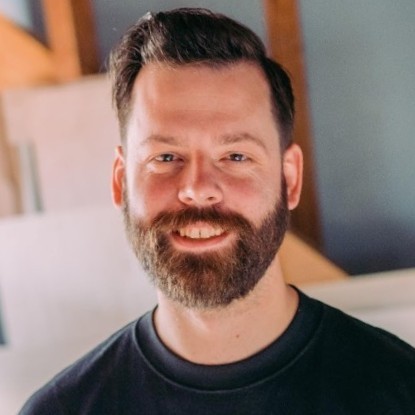 – Jared Campion
(Founder & Co-Founder at Dream Drive Japan)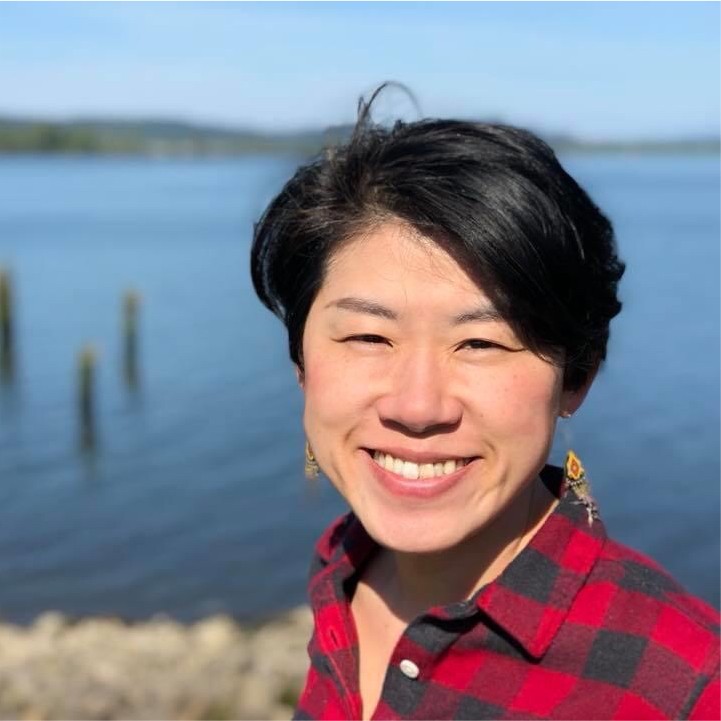 – Hiroko Hoshino
(HR Manager at Techno Gym Japan)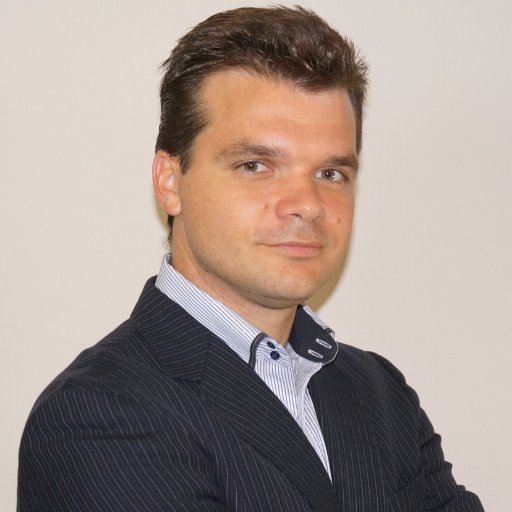 – Fabien BROGARD CIPRIANI (Facilitator)
(Founder & CEO at www.HirePlanner.com, former recruiting lead at Apple Japan, Tesla Motors Japan)