Back to blog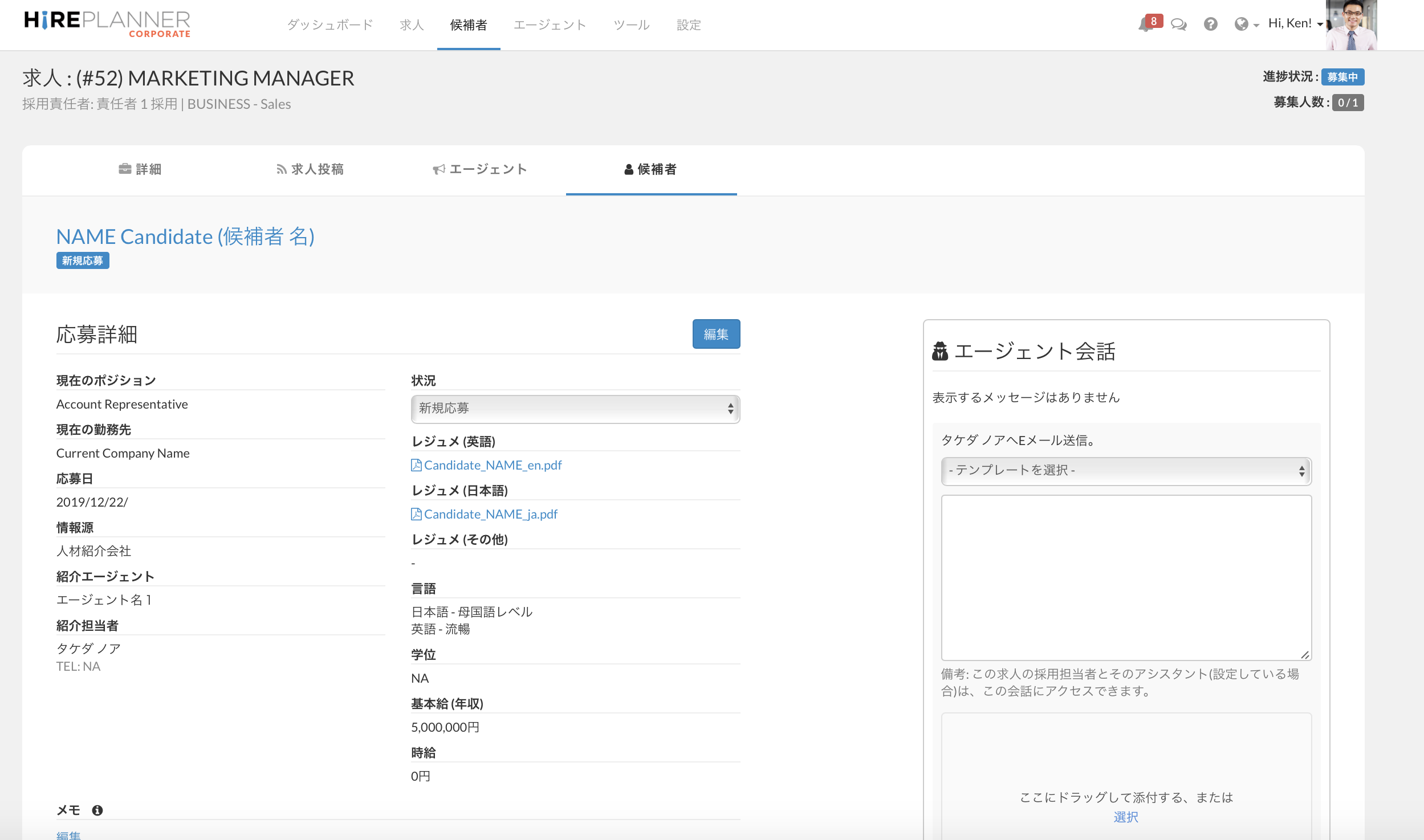 HirePlanner.com Releases New Version of its Candidate & Agency Messenger Tool
January 7, 2020
As part of our ongoing efforts to support employers and help them further simplify their recruitment in Japan, HirePlanner is proud to announce the release of the latest version of its Messenger tool designed to help HR professionals add responsiveness to their communication with BOTH candidate job seekers AND agency consultants.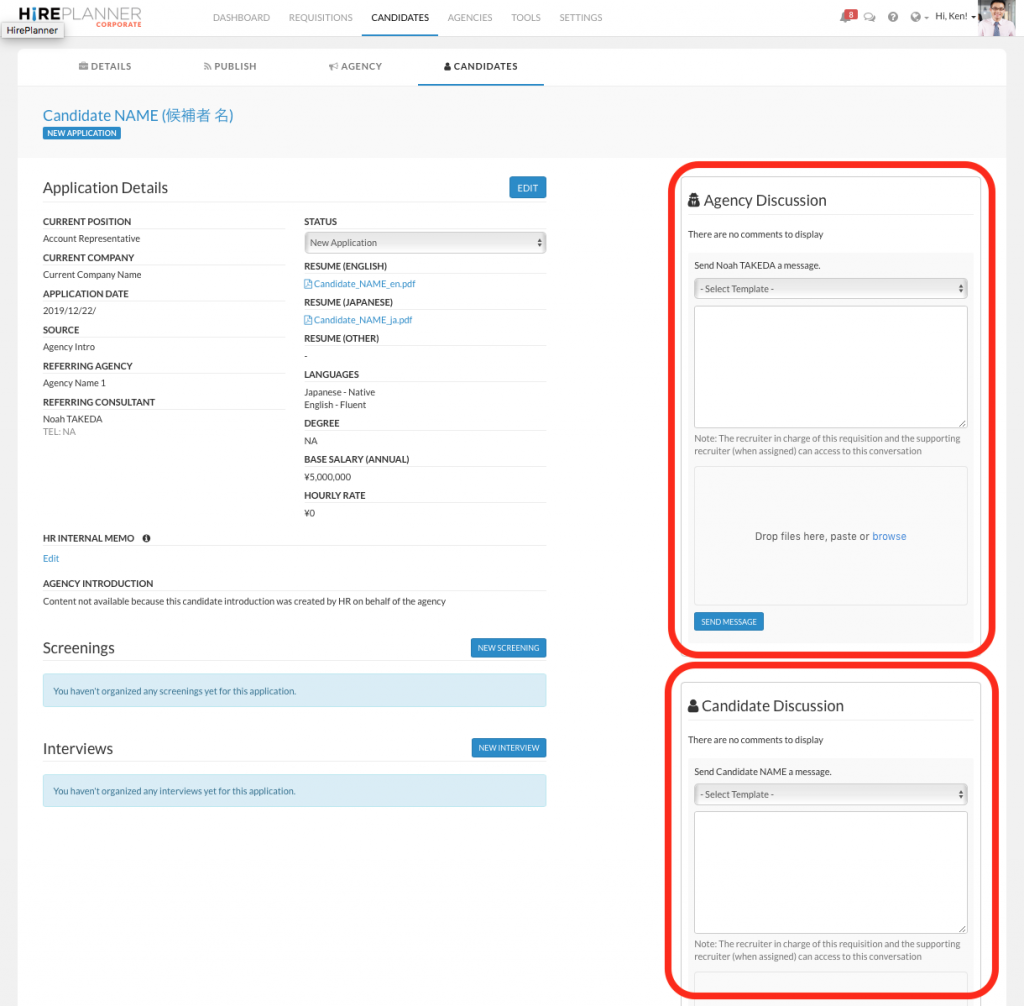 Thanks to this upgrade, in-house HR Recruiters can now easily:
– Streamline & organize their communications with both candidates & recruiting agencies.
– Stay on top of their projects with alerts and email notifications.
– Be more responsive and offer a greater experience to each parties involved thanks to customizable email templates.
– Share attachments, resumes, signed offer contracts and more…
– Switch between the English and Japanese interface since the system is available in both language.
– Activate the agency messenger on command even when candidate application records are manually created.
The previous version of the HirePlanner messenger only allowed HR users to chat with EITHER the candidate (when he/she applied directly) OR with the agency consultant (when he/she made the introduction) but did not allow communication with BOTH from the same application; it is now possible.
HR users are now also able to assign candidates (introduced by agencies) to other talent pipeline from other open jobs projects, customize the agency source and select the name of the agency consultants they wish to communicate with going forward.
From the HirePlanner Team