Back to blog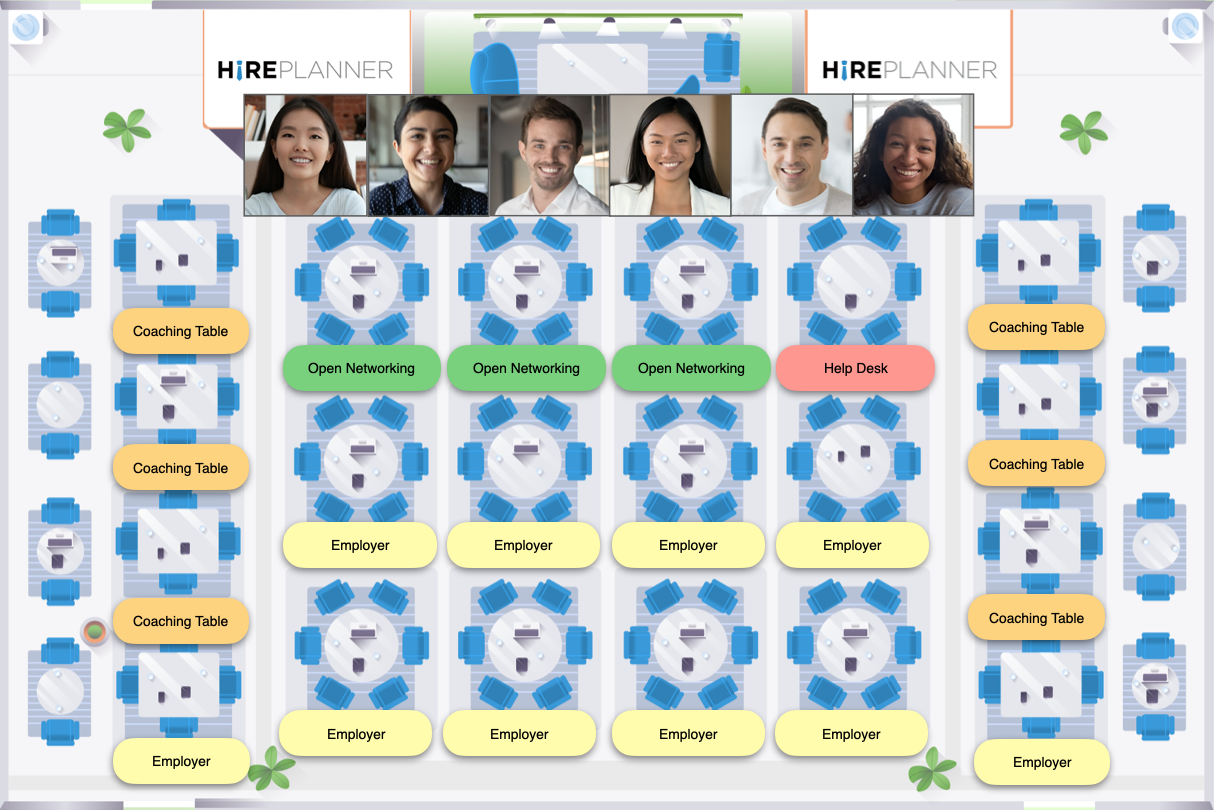 HirePlanner Launching its new Virtual Career Event Service for Japan
September 29, 2020
HirePlanner is excited to announce the release of its brand new Virtual Career Event service!  We have created this solution to help companies attract top bilingual talent in Japan by offering truly engaging and efficient career events online.
HirePlanner's Online Job Fairs will provide you with a virtual space for you to easily promote your corporate brand, network with potential candidates, interview them on the spot, assess their culture fit and inspire them to join your organization.
Those hiring events will be organized on a quarterly basis and the next one will take place on December 10th (Thursday) 2020!
If you are interested in trying new ways to attract young professionals, reduce your hiring cost and simplify your recruiting experience, please contact us and we will be happy to share with you more information.
You can now enjoy your hiring process! We got your technology covered!
Fabien BROGARD CIPRIANI
Founder & CEO

---
HOW DOES IT WORK?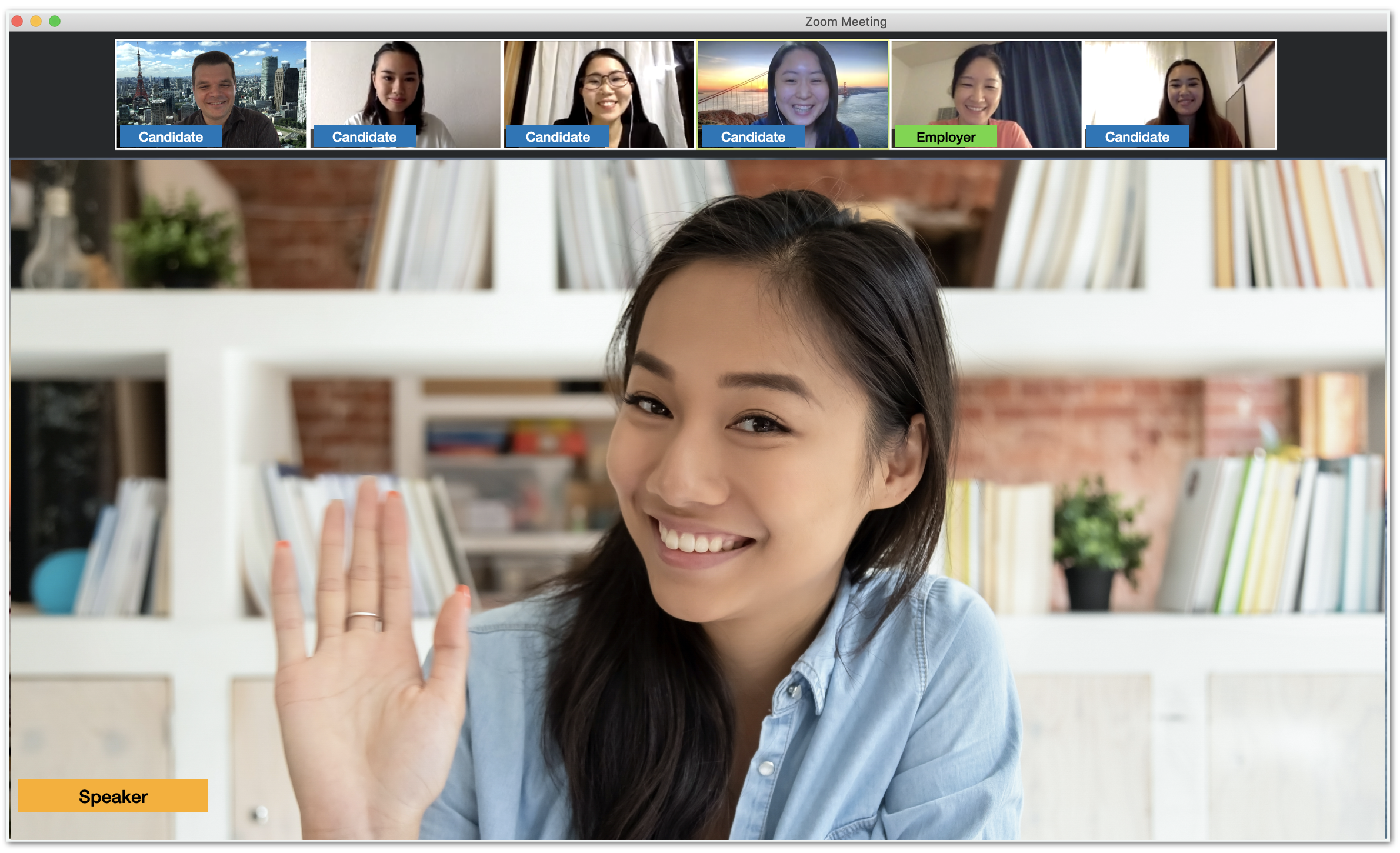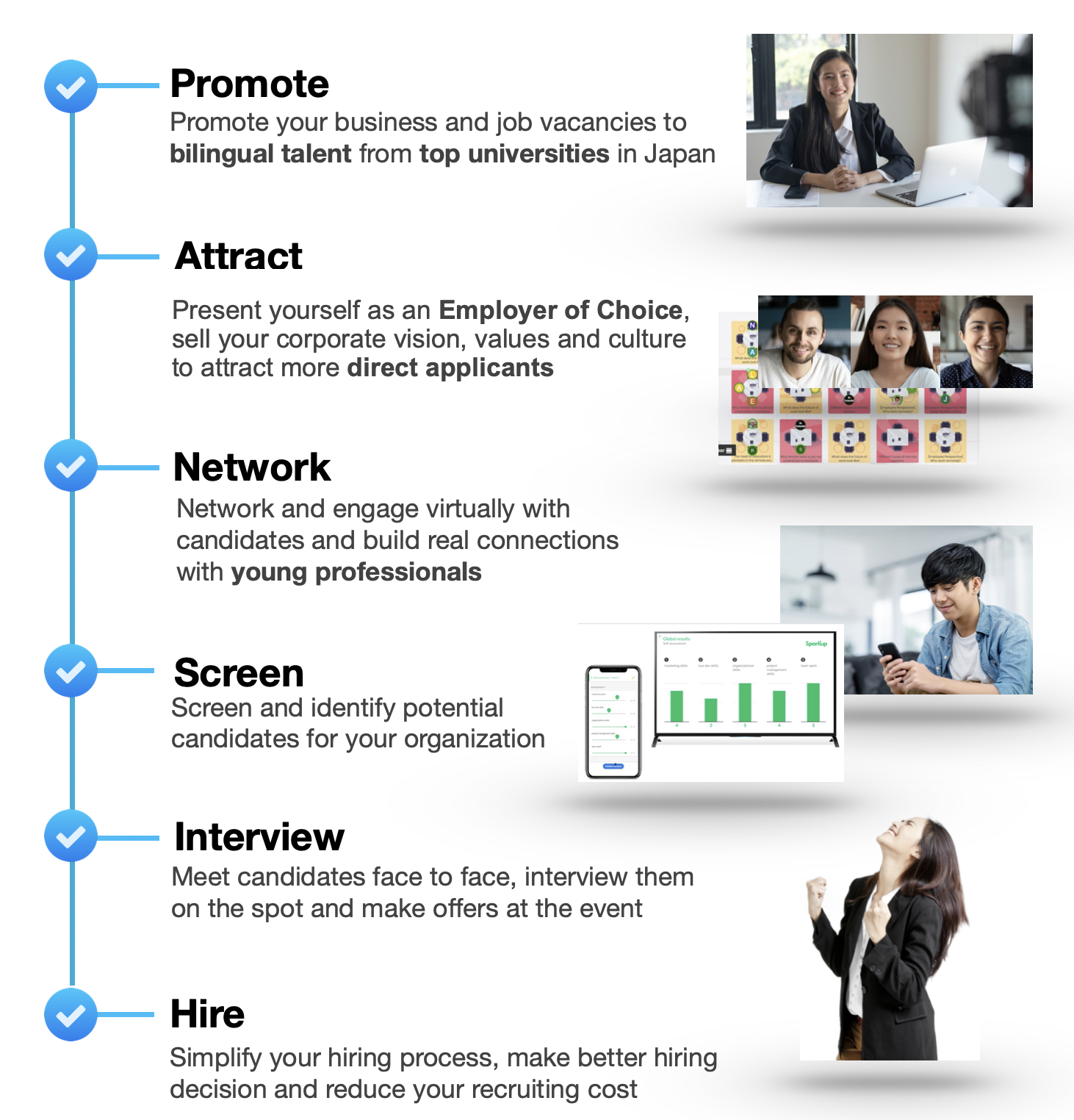 ---
IDEAL PARTICIPANTS
– Employers of Choice
– Fast-growing International Companies in Japan
– Innovative Start-Ups
– Career Development Professionals
– HR Leaders and Innovators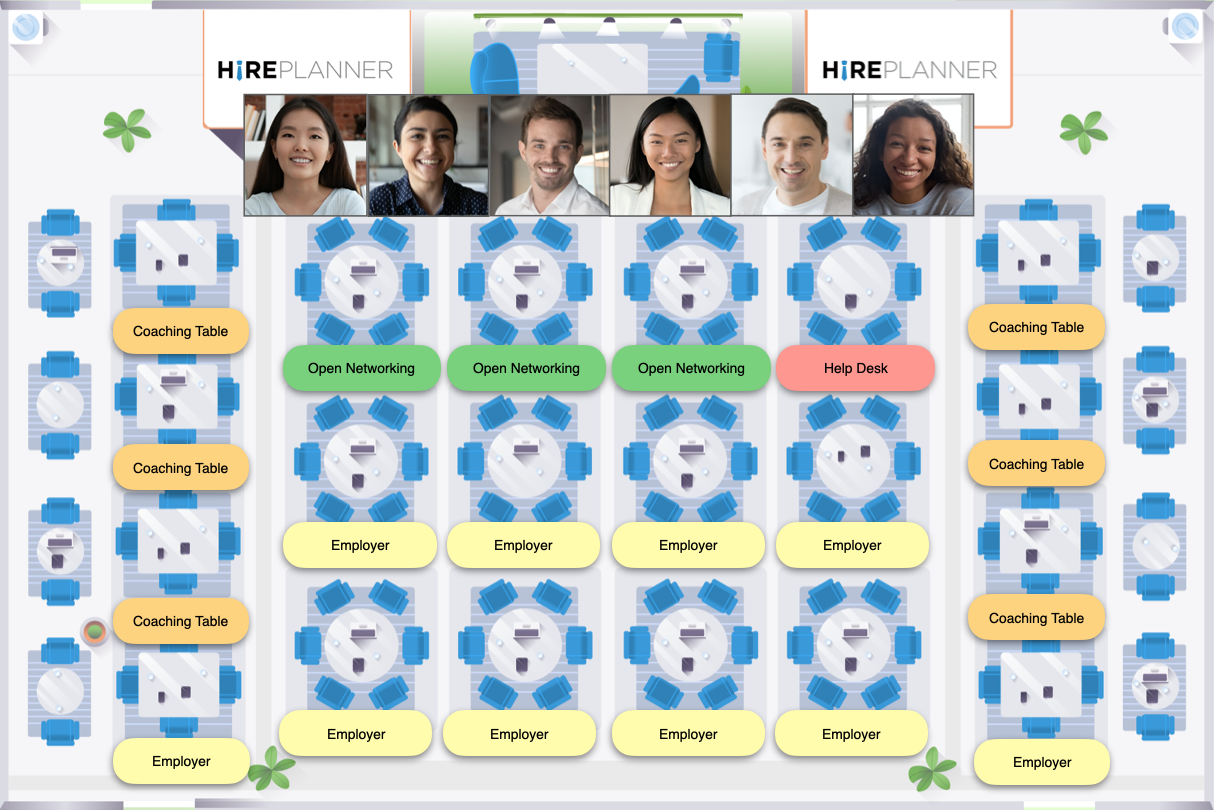 ---
EVENT SERVICES AND BENEFITS
– Job Postings on hireplanner.com (Before and After Events)
– Talent Pipeline Management Tool
– Candidate Messenger Tool
– Interview Scheduling System
– Employer Branding Content
– Pre-event Online Promotion
– Access to Bilingual New Graduates and Young Professionals from Top Universities
– Digital Space for Talent Networking and Company Presentation
– Private Interview Rooms (optional)
– Get More Direct Applications
– Reduce your Cost Per Hire
– Zero Placement Fees