Back to blog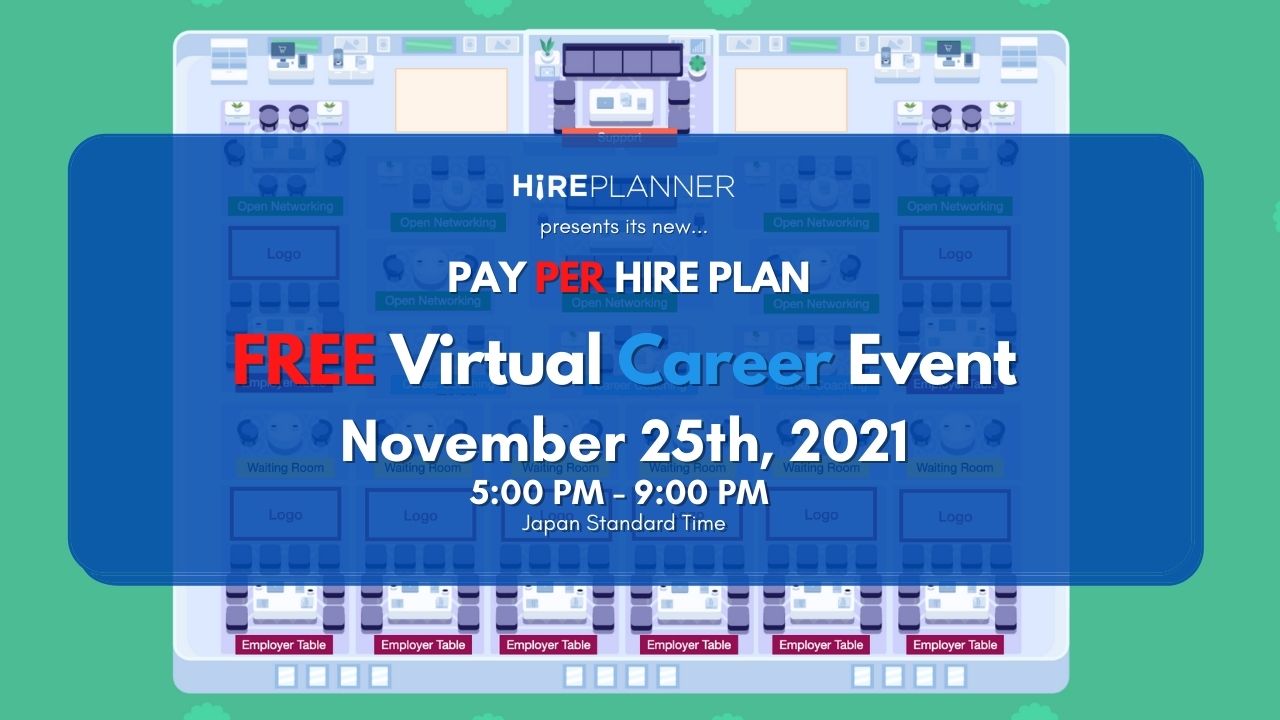 HirePlanner Launches New "Pay Per Hire" Program
October 25, 2021
HirePlanner is pleased to announce it will be launching its brand new "PAY PER HIRE" service to support companies with their hiring in Japan in 2022.
This new service has the merit of being contingency based and there is no initial fee to pay until a candidate has accepted your offer contract. It was designed specifically to help companies discover the simplicity and efficiency of the HirePlanner service while removing the initial risk behind trying a new service.
This service is available only for companies based in Japan.
If you are looking for interns, new graduates and / or young bilingual talent in Japan with up to 6 years work experience, please join our next Virtual Career Event on November 25th, 2021. It's FREE to participate!
⏰ EVENT REGISTRATION DEADLINE 👉 NOVEMBER 15th 2021 
For more information, please contact us at: support@hireplanner.com or
register at: https://www.hireplannerevents.com/employers-en