Back to blog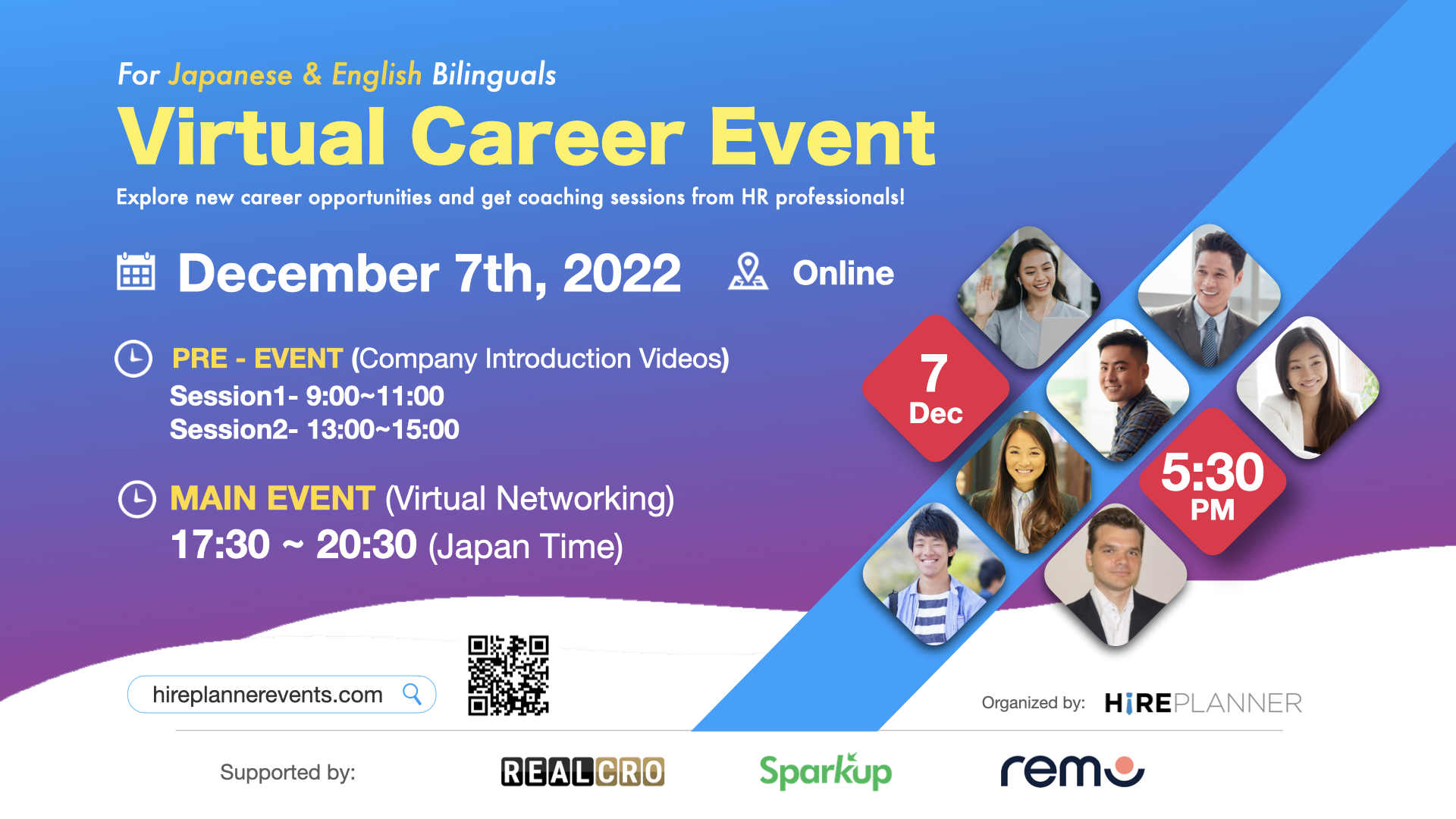 HirePlanner.com to host its 6th Japan Virtual Career Event on December 7th 2022
September 6, 2022
Press Release Published on PR Times on September 6th 2022
Designed for companies recruiting in Japan, this online job fair offers a unique and fully interactive experience for hiring managers to promote their brand, engage with young bilingual talent and attract them to their organization.
HirePlanner.com, a SaaS Recruiting and Employer Branding Platform based in Japan, will host its next Virtual Career Event on December 7th, 2022 (Wednesday). This event is designed to help companies provide a unique, engaging, and interactive candidate experience. Participating companies can not only promote their business, values and job opportunities but also build a much stronger emotional connection with the candidates they meet and inspire them to join their organization.
VIRTUAL CAREER EVENT CONCEPT
HirePlanner.com CEO, Fabien BROGARD CIPRIANI, explains: "We wanted to reinvent and digitalize career events as we know them. For us, it has always been essential to organize career events centered around the needs of job seekers. By focusing on providing a great candidate experience and satisfying the interests of young professionals, our clients can more effectively promote their business, showcase their culture, and highlight the opportunities they have to offer. Our career events help create a distinct, warm, and dynamic atmosphere where candidates feel more at ease and companies can identify the best cultural fit for their team and make well-informed hiring decisions".
With the growing popularity of online events we have seen in recent years, companies continue to invest heavily in new digital transformation initiatives. They have relied on HirePlanner's new event format to support their recruiting strategy; particularly when looking for new graduates, and entry and junior-level professionals with bilingual skills. Logistically easier to organize and more cost-effective, HirePlanner.com's career events also provide free career coaching sessions to job seekers to help them choose their next career step wisely and choose an employer of choice.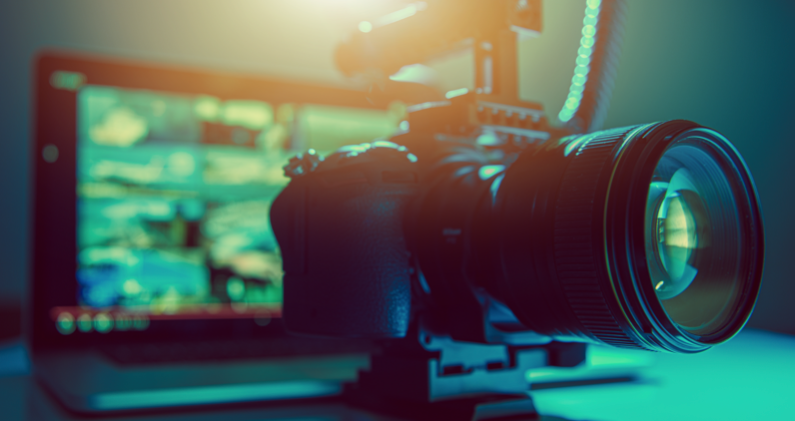 EMPLOYER BRANDING CONSULTING SERVICES
Participating companies will also have access to a number of Employer Branding Consulting Services such as Career Video Production, Social Media Content Creation and Promotion, Online Job Advertising, SEO Consulting, and other solutions designed to help companies promote themselves more efficiently to attract top talent in Japan.
HOW TO ATTEND THE ONLINE JOB FAIR?
Companies can now book their space until November 9th, 2022 on the official HirePlanner Events website at https://www.hireplannerevents.com/.
For more information or a free demo, please contact support@hireplanner.com

ABOUT HIREPLANNER.COM
HirePlanner.com (HR Tech) is an innovative SaaS Recruiting and Employer Branding platform designed to help companies attract top talent in Japan by boosting their visibility, improving their candidate engagement while also reducing their average cost per hire. It provides a wide range of services such as Job Posting Advertising, Application tracking (ATS), Agency Management, Online Career Events organization, Employer Branding Video Production and much more. HirePlanner.com's HR Tech solutions are available in both English and Japanese and include all essential features needed to recruit efficiently in Japan.