Back to blog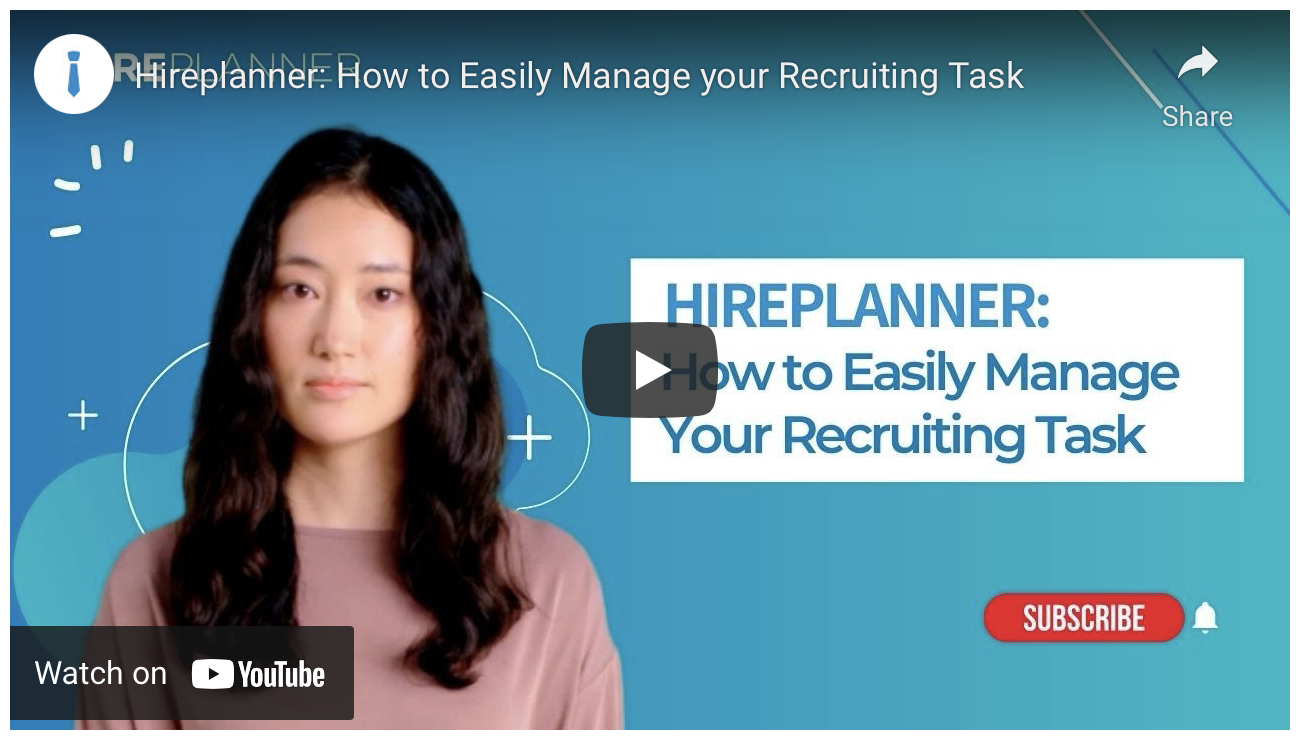 Hireplanner.com launches new Recruiting Task Management Tool
June 27, 2022
Hireplanner's Japanese bilingual ATS (Application Tracking System) and Employer branding platform continue to move the needle for HR corporate recruiters hiring in Japan with the launch of its new Recruiting Task Management Tool.
Designed to help HR recruiters collaborate more efficiently with their business counterparts and keep recruiting tasks organized (and on schedule), this new feature will have allow companies to speed up their hiring process and avoid losing talent to your competition.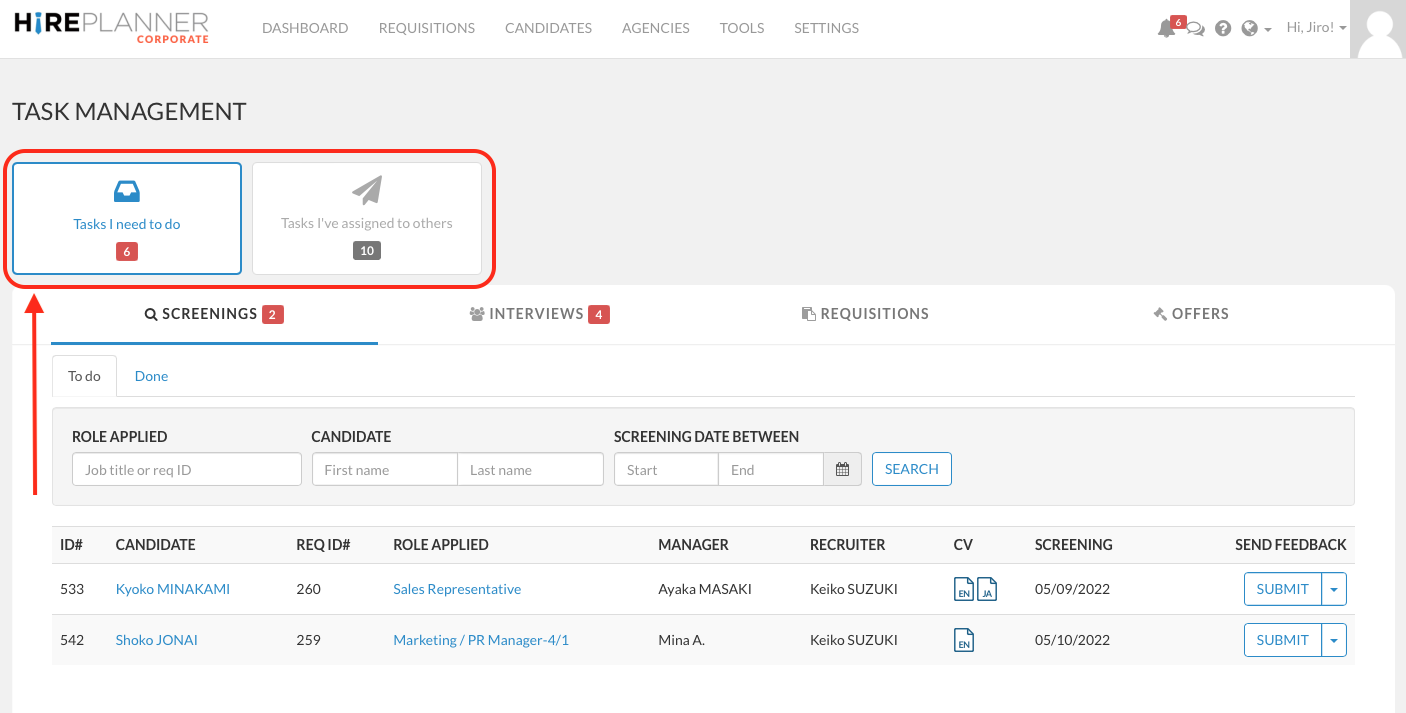 This new feature will help businesses to:
– Keep track of their own recruiting tasks
– Monitor all the tasks they have assigned to their colleagues involved in the hiring process
– Collect resume screening feedback
– Track list of scheduled interviews
– Chase and organize interviews feedback
– Approve new headcount digitally
– Approve new job offer contracts digitally
– Send automatic reminders to colleagues who have outstanding tasks
– Archive old tasks
– Search through all their tasks
– Save hours of administrative work every week
– Save millions to your business every single year
An HR Director from an IT company praised the system by saying: "This feature is so intuitive and easy to use that our business stakeholders could adopt it without any training. It not only has helped us to collaborate more effectively with our business leaders and but also contributed to greatly speed up our recruiting process in Japan".
---
ABOUT HIREPLANNER.COM
HirePlanner.com is a SaaS Recruiting and Employer Branding platform (Job Board Advertising + ATS + Agency Management + Career Events) designed to help companies attract top talent in Japan by boosting their visibility, improving their candidate engagement while also reducing their average cost per hire in Japan.
HirePlanner.com's HR Tech solutions are available in both English and Japanese, and include all essential features needed to recruit efficiently in Japan.
Websites:
– Job Board Advertising: http://www.hireplanner.com
– Career Events: http://hireplannerevents.com