Back to blog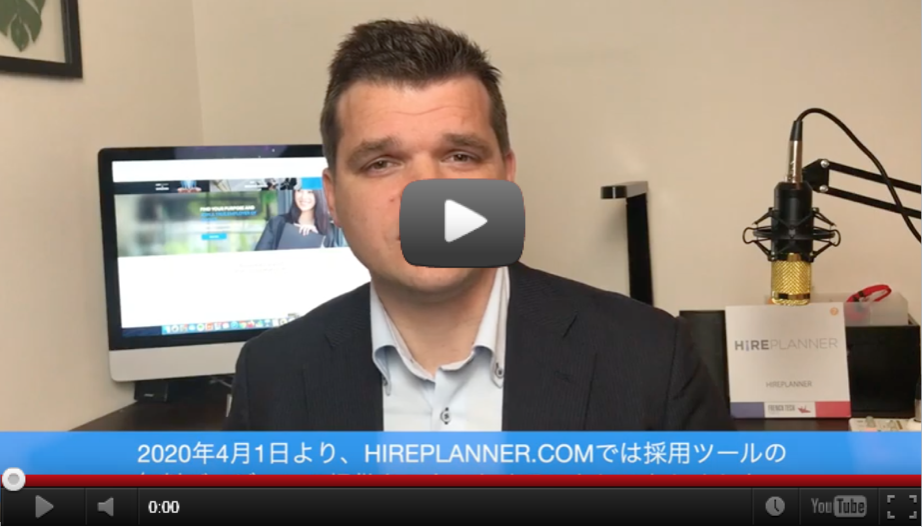 HirePlanner.com Giving Back During The Coronavirus Pandemic
April 1, 2020
As the Corona Virus continues to spread and impact many companies all around the globe, we have decided to do our part to support the economy and businesses that need help with their hiring in Japan.
Starting from April 1st 2020, HirePlanner.com will start offering a free version for its recruiting platform (with limited access) until the end of August 2020 (more details attached below).
As Martin Luther King Jr. once said: Life's most urgent questions is: 'What are you doing for others?'.  With this initiative, we hope we can support as many businesses and HR Teams as possible in the coming months.
"SOLIDARITY" CAMPAIGN DETAILS
The "Solidarity" campaign was created to support companies and businesses hiring in Japan during the challenging and uncertain times caused by the coronavirus
This campaign offers HR tools to help you:
– Launch your bilingual career site (EN & JP)
– Build quality employer branding content
– Advertise and sync your job postings on multiple Japanese job sites
– Provide a candidate mobile friendly experience
– Build your talent pipeline (free storage up to 150 profiles)
– Simplify interview scheduling
– Keeps candidate records, interviews and interview feedback organized
– Streamline conversations via candidate messenger
This offer is limited to 2 job postings and valid until August 31st 2020
For more information or questions about this campaign, contact us anytime at: support@hireplanner.com