Back to blog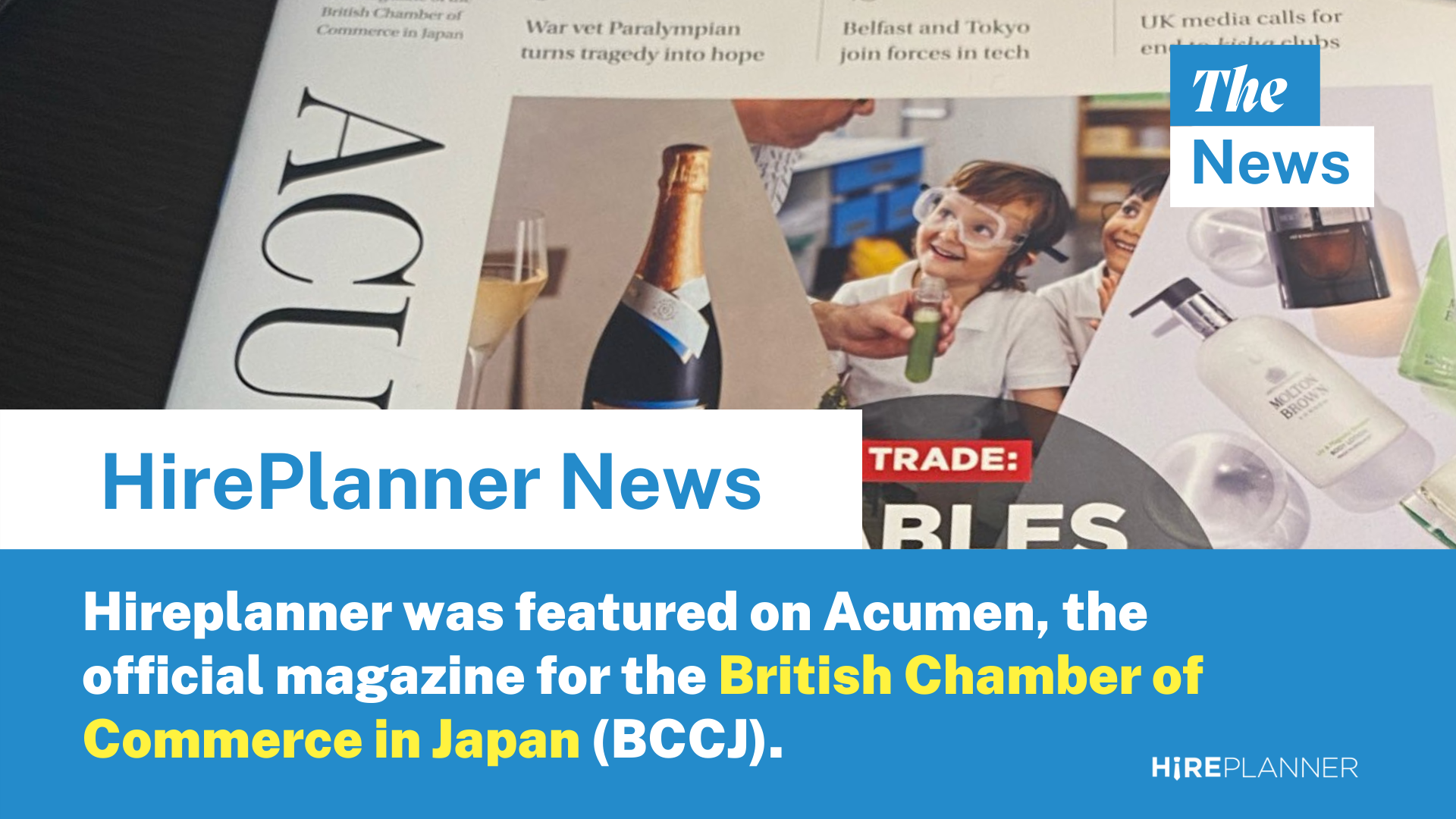 British Chamber of Commerce in Japan (BCCJ)'s Acumen magazine features HirePlanner
August 30, 2021
We are excited to announce Hireplanner was featured in the latest issue of Acumen (July / August 2021), the official magazine for the British Chamber of Commerce in Japan.
In the article, Fabien Brogard Cipriani, our founder and CEO, talks about the current situation of recruitment in Japan and shares recruitment best practices to attract top bilingual talent in Japan. He highlights as well our new Virtual Career Event services and how they they have been instrumental in supporting companies with their new graduates hiring.
If you need help when hiring talent in Japan and would like to optimize your recruiting processes, please read this article on the BCCJ website (See link below).
BCCJ ACUMEN Article: https://bccjacumen.com/wanted-soft-skills/
To learn more about HirePlanner's services, please contact us and we will be happy to share more information.
The HirePlanner team