Back to blog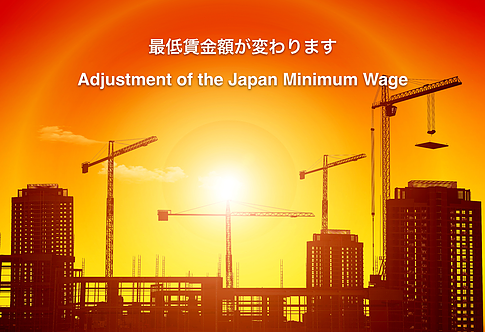 Adjustment of the Japan Minimum Wage
October 4, 2018
The Japan ministry of Health, Labor and Welfare has just announced the revision of its minimum wage amount for 2018. The new minimum wage will take effect from October 1st 2018 and will be determined based on the region and prefecture where the employee works.
The minimum wage applies to all workers regardless of employment contracts (Full Time, Part time), age, gender etc.
HR recruiters are responsible for displaying the correct minimum wage when they advertise thei job postings online.
The minimum wage amount for each region can be confirmed from the links below (Japanese Only).
-Japan Nationwide Minimum salary range
https://mhlw.lisaplusk.jp/jump.cgi?p=1&n=57
– List of prefectural labor offices
https://mhlw.lisaplusk.jp/jump.cgi?p=2&n=57
– Special site about minimum wages in Japan
https://mhlw.lisaplusk.jp/jump.cgi?p=3&n=57