ブログへ戻る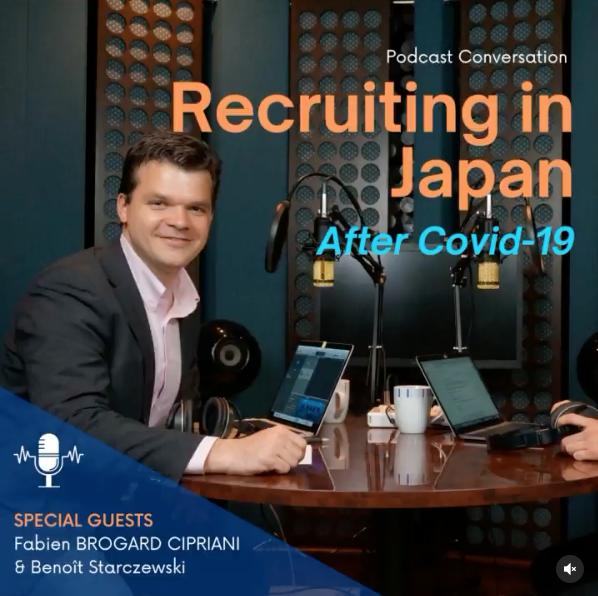 🎙PODCAST – Discussion with CCIFJ
5月 22, 2021
Our CEO, Fabien BROGARD CIPRIANI, was invited by CCIFJ (French Chamber of Commerce Japan) to share his views on recruitment in Japan and the hiring challenges resulting from Covid-19.
🎙PODCAST LINK:
https://www.ccifj.or.jp/publications/podcast-studio-cci-france-japon/19-benoit-starczewski-and-fabien-brogard-cipriani.html
Find out how companies have been pushing for digital transformation and have been adapting their hiring process in order to remain competitive and attract top bilingual talent in Japan during challenging times.
He also shares more information on our upcoming Virtual Career Event on June 24th 2021 and June 25th 2021.
Thank you to Regis Arnaud and Benoît Starczewski from CCIFJ for inviting us for this discussion and for sharing your insights!
🖥 VIRTUAL CAREER EVENT LINK:
https://www.hireplannerevents.com/